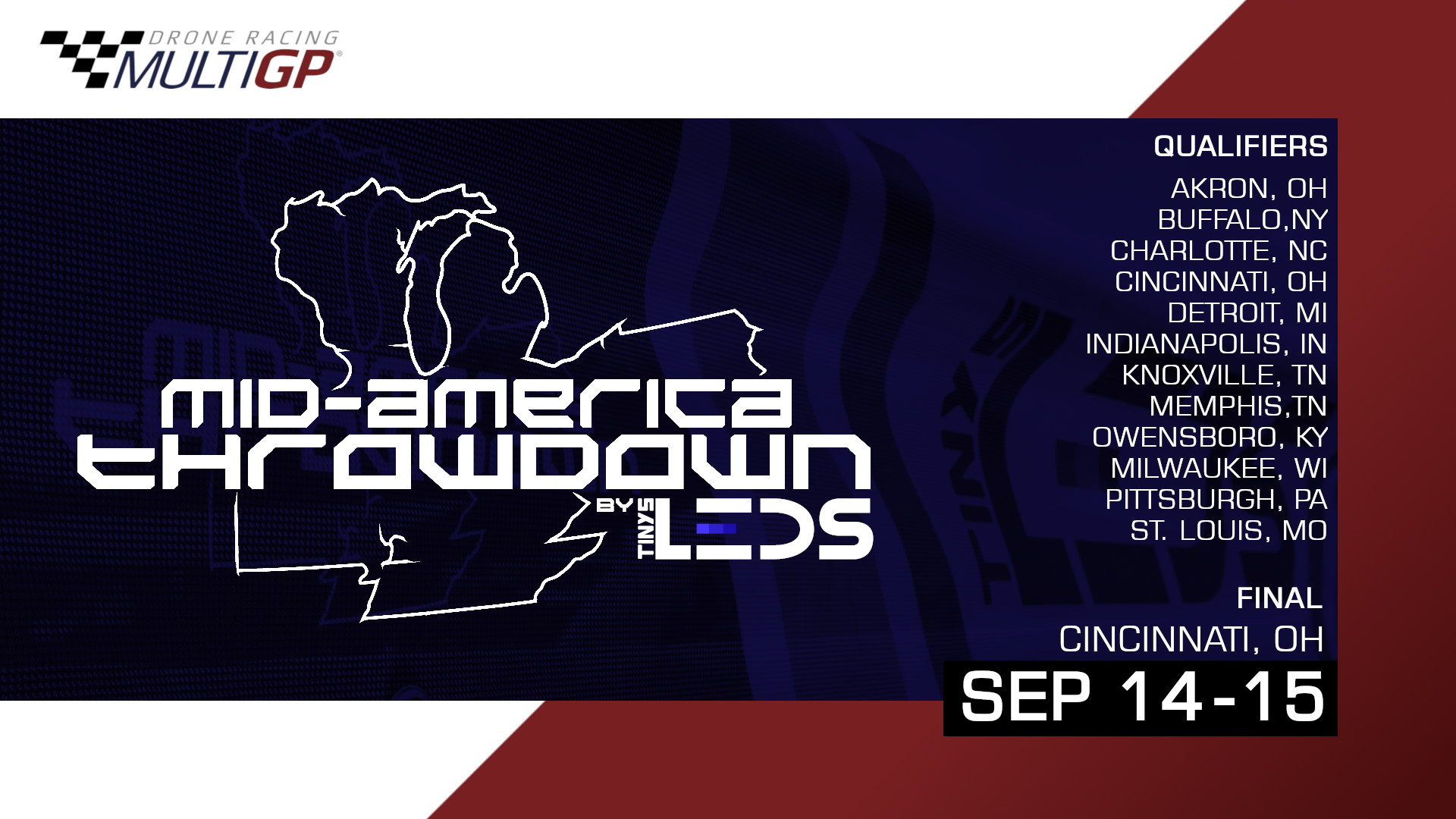 2019 Mid-America Throwdown Regional Championship Series – Presented by Tiny's LEDs
August 24, 2019
The Mid-America Throwdown Regional Championship Series pits the best pilots from the Eastern Midwestern United States and surrounding areas to find out who are the fastest pilots in the area!
QUALIFICATION
Select MultiGP chapters spread throughout the region will be hosting qualification races to allow pilots to place into the Mid-America Throwdown leaderboard
Qualifying will take place on the 2019 Texas Champs Qualifier Track. Let's show those Texas pilots who's boss with our leaderboard! Keep an eye on the qualifier schedule to find your chance to place on the leaderboard.
CHAMPIONSHIP
The top 60 qualifying pilots will be invited to the 2019 Mid-America Throwdown Championship. The Championship will be a 2-day event in Hamilton, OH just outside of Cincinnati, OH on September 14th-15th, 2019.
The Championship will consist of 1 day of qualifying and a second day of brackets racing for the top 48 qualifying pilots. The top 24 pilots will face off in a double elimination pro class bracket and qualifying positions 25-48 will face off in a double elimination sport class bracket.