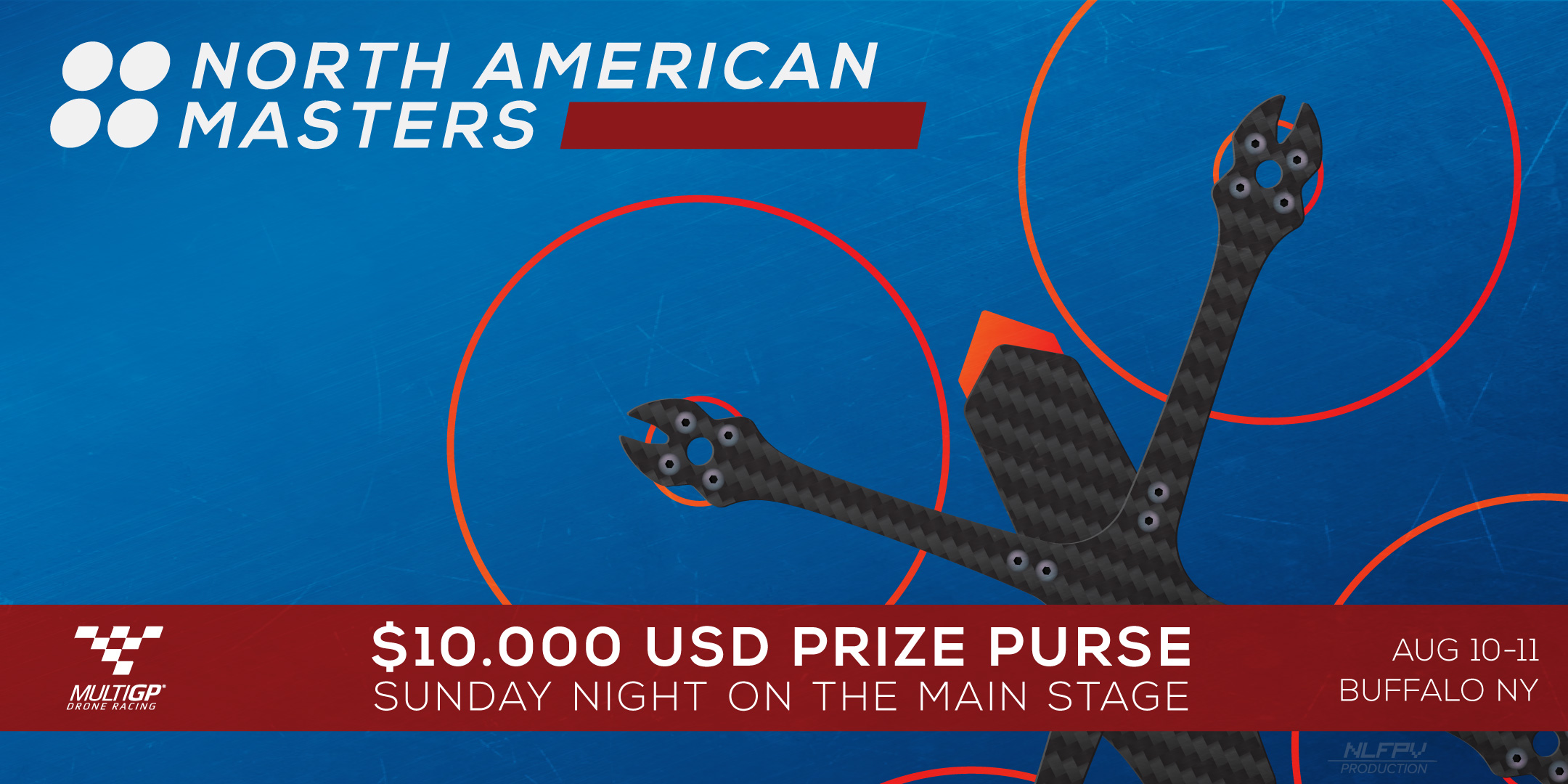 2019 North American Masters
August 10, 2019

-

August 11, 2019
The North American Masters is coming August 10-11, 2019.
Check back here on August 10th for the introductory livestream.
Race livestream scheduled for August 11th at 7pm.

Approximate schedule
The approximate schedule would start with load in on Friday night. Trials Track setup Saturday morning with racing from 10 AM – 5 PM. Finals Track setup Sunday Morning with racing from 6 PM – 10 PM. On Saturday pilots will take to the track to practice at 10 AM and promote the Main Event on Sunday in front of the Grandstand. Early registration available Wed – Fri in the iHub Tent along with open Tiny Whoop racing.