2020 HawaiiCon Virtual Challenge
September 24, 2020

-

September 27, 2020
$10.00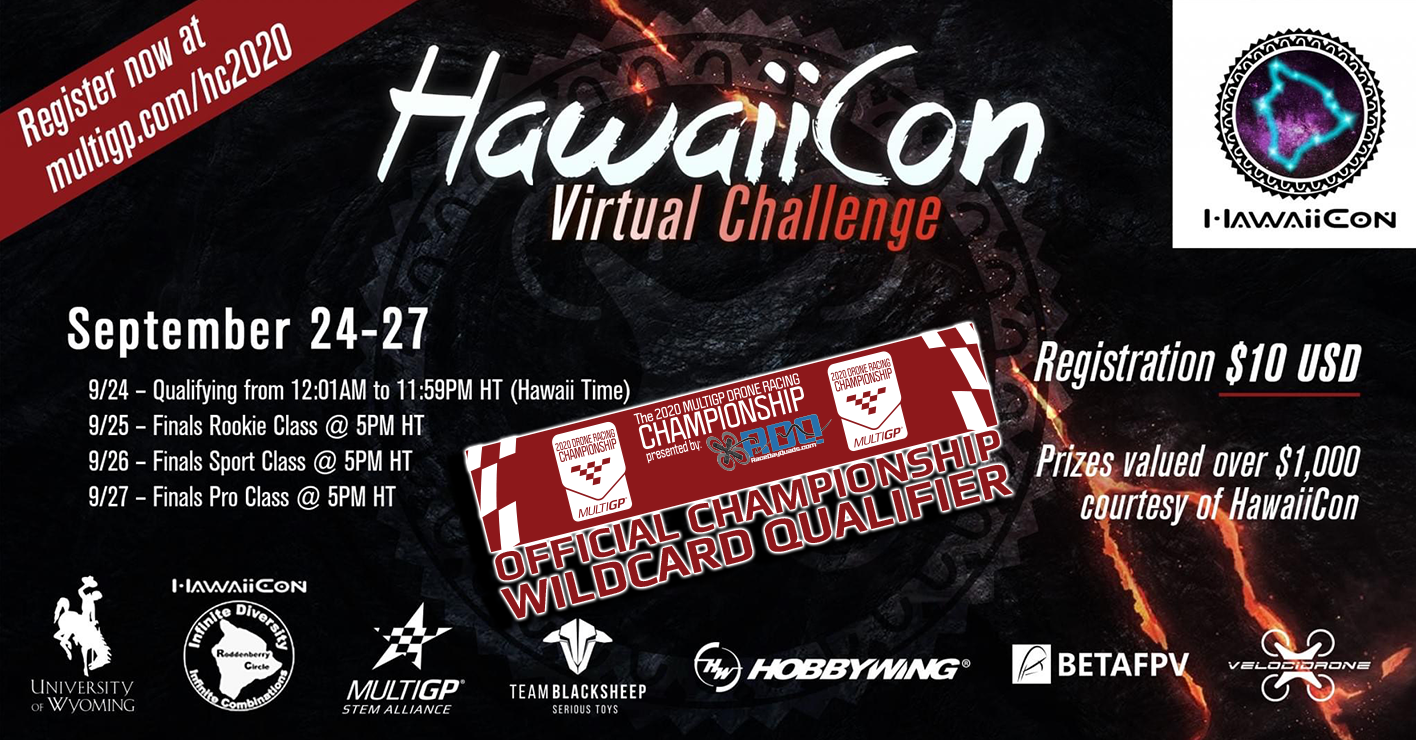 Event Introduction
The next Drone Racing eSports Tournament on the MultiGP Calendar is the 2020 HawaiiCon Virtual Challenge September 24-27, 2020 and hosted online in the official simulator of MGP, VelociDrone!  Pilots from around the world will be virtually flying in the Big Island of Hawaii as part the HawaiiCon 2020 Virtual Reunion, a non-profit fundraiser for STEAM education for children on Hawaii Island.  Proceeds from HawaiiCon 2020 will be used to support online writing, art, theater, and engineering training for Hawaii; to purchase drone racing supplies for local school groups; and to host the Hawaii Drone Racing Championship at HawaiiCon 2021. 
Event Structure
A qualifying track will be released to all registered competitors at 12:01AM HST (Hawaii Time) on Thursday 9/24, and they will have until 11:59PM HT to post their best qualifying time, also known as "Leaderboard Bashing".  The field will then be split into the three classes based on their best qualifying time: Rookie, Sport and Pro in thirds; the top-3rd will be deemed "Pro", the next group deemed "Sport" and the next third deemed "Rookie".
Each class will then be further divided into 2 or more groups based on their qualifying time, known as 'Top 16', 'Next 16', and 'Next Next 16' etc. as needed based on the number of competitors.  That means each qualifier will be competing in Super-Charged Chase-the-Ace Championship Brackets (virtually) in Hawaii!
All track information, discord channel information and schedule updates will be sent to registered pilots via the MultiGP website.
Purchase your tickets now to lock in your spot in the 2020 HawaiiCon Virtual Challenge here.
NEW: A Path or Extra Insurance at the 2020 MultiGP Championship!
The 2020 HawaiiCon Virtual Challenge has just been sanctioned as a Wildcard Qualifier for the 2020 MultiGP Championship!!!!
Wildcard pilots are invited to compete at Champs along the rest of the field of qualifiers. If the Wildcard Pilot fails to make the Top-40 in the initial qualifying stage, they will advance to the second-to-last stage and compete against the pilots slotted 9th-40th for a final chance to make the Championship Top-16 at the 2020 MultiGP Championship.
Schedule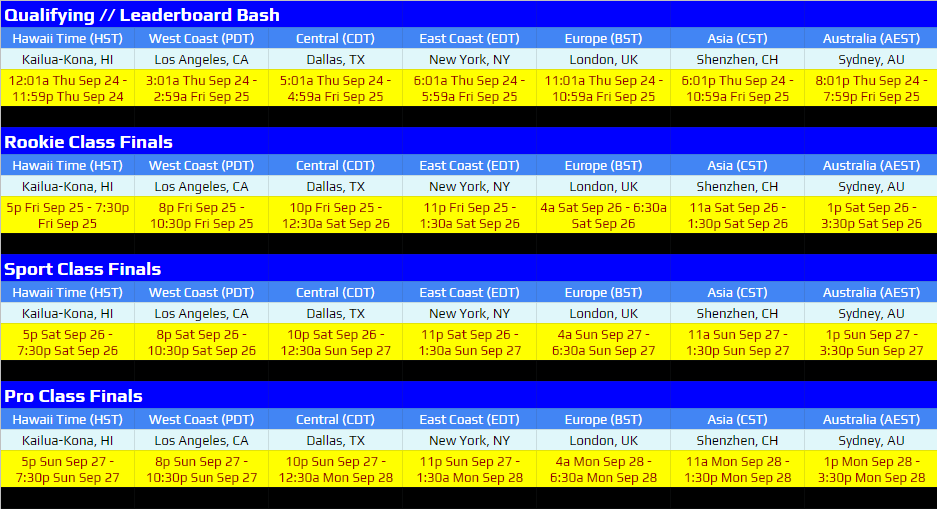 Livestream
The Top 16 finals will be livestreamed each day starting at 11pm ET/8pm PT/5pm HT. The Next 16 finals and any additional brackets will be run at the same time as the Top 16, but only the Top 16 will be featured on the livestream.
The streams will be viewable on MultiGP's Youtube channel and may also be viewable on Facebook and Twitch. The livestreams are intended to run for two hours.
Qualifying Results:
Rookie:

Sport: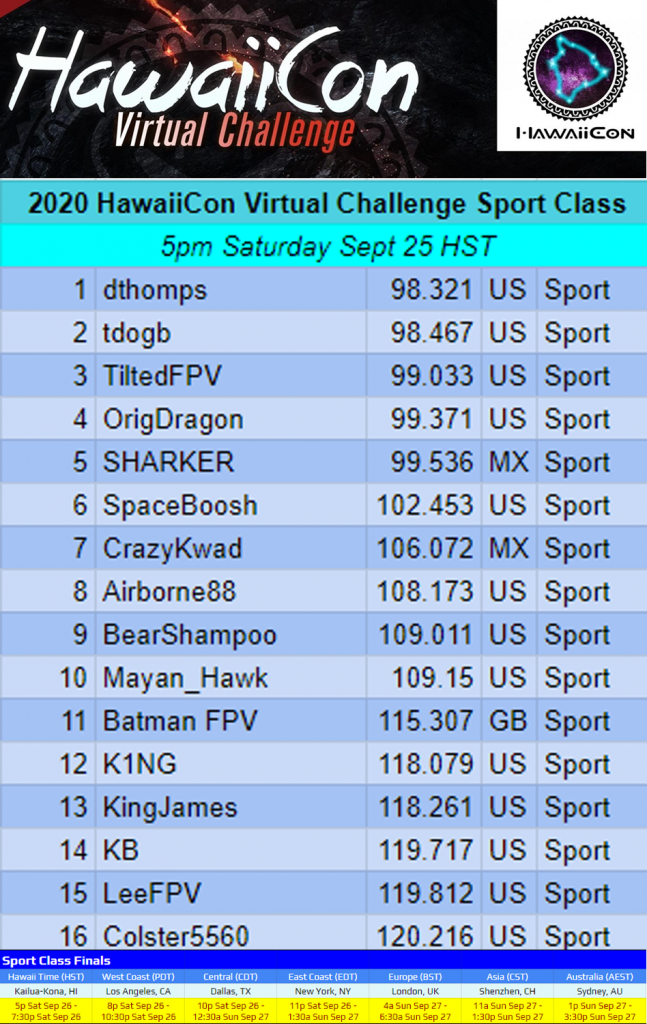 Pro: