2021 Mayhem Team Race
April 10, 2021 @ 6:00 am

-

April 11, 2021 @ 5:00 pm

EDT
The biggest team race in the world returns for its 5th installment.
This is no ordinary drone race. This is a marathon. This is an endurance drone racing event lasting 12 hours, from dawn until dusk. 8 teams of drone racers will battle it out to be throw down the most laps in 12 hours.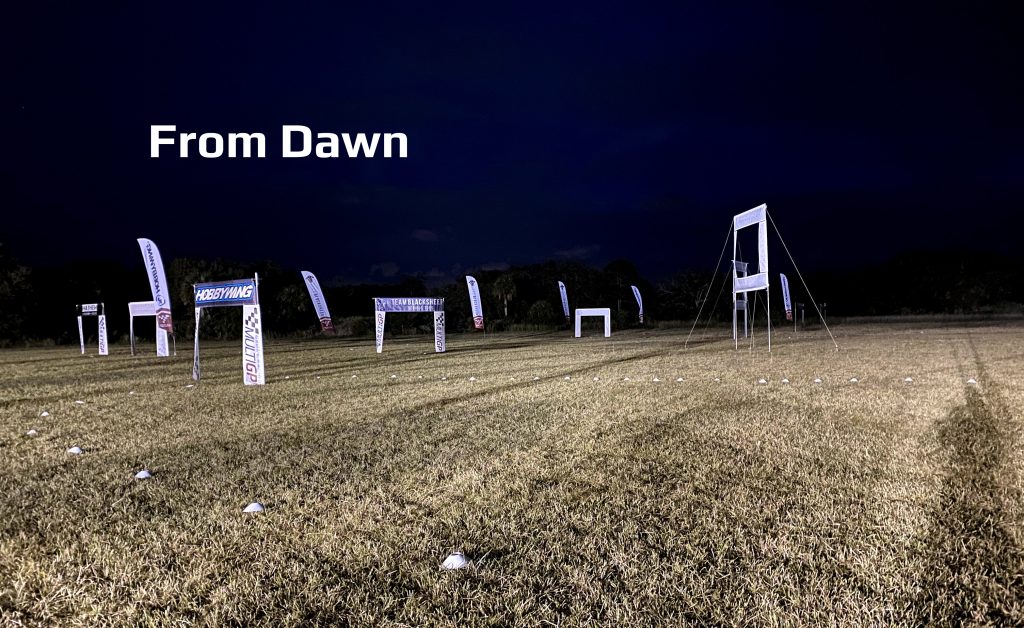 Event Schedule:
Race Format:
Friday – Open Practice – Each Team will receive 1 hour of practice

Saturday Team Racing – Most laps in 12 hours

Sunday Individual Racing – Freedom Spec Race, Open Class Race
Registration Cost:
Team Racing – $500/Team
Individual Racing –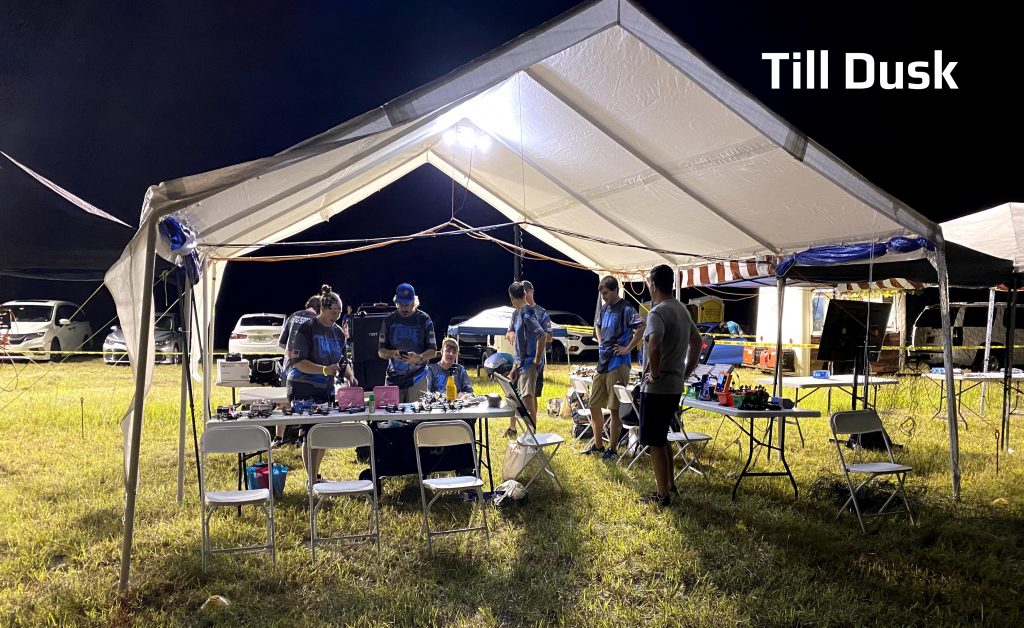 2021 Mayhem Rules:
Hotel
Coming soon!
Local Airport:
Dallas/Fort Worth International Airport
---
Additional Details And Participating Pilot Requirements:
Federal Aviation Administration (FAA) Drone Pilot Registration: You must have a valid current Federal Aviation Administration (FAA) Pilot Registration Number affixed to your airframe if your aircraft is more than .55 lbs as defined in the FAA Drone Pilot Registration requirements. Review Requirements & Register HERE.
Academy of Model Aeronautics (AMA) Membership:  We will be requiring a valid current AMA membership for all pilots who wish to fly at any of our organized public racing events. Register HERE. 
40 Channel vTX/Antennas:  We require 40 channel compliant vTX's for our races. You must have 25mw and/or 200mw capabilities. Please come prepared to change your vTX and/or the channel/band and/or the power of your vTX as needed for each race.  We also recommend having both RHCP & LHCP Antenna.
Teams
| | | | | | |
| --- | --- | --- | --- | --- | --- |
| | Team | 2020 Top 4 AVG GQ Rank | 2020 Team AVG GQ Rank | 2020 Top 4 AVG GQ Time | 2020 Team AVG GQ Time |
| 1 | Team White Goat | 35 | 58 | 34.976 | 36.769 |
| 2 | Team Mamba | 126 | 146 | 42.433 | 45.626 |
| 3 | Heart of America | 17 | 52 | 33.007 | 38.277 |
| 4 | Team BlackSheep | 32 | 107 | 34.003 | 40.57 |
| 5 | DMWT | 25 | 46 | 34.083 | 37.074 |
| 6 | Velocidrone | 5 | 26 | 29.949 | 33.044 |
| 7 | QuadRivals | 49 | 93 | 36.041 | 40.633 |
| 8 | Wolfpack | | | | |
Team Lineups
Pilot
Name
Team
Chapter
2019 GQ Rank
2020 GQ Rank
2dogrc
Mark Grohe
Team Mamba
353
194
Roo
Susan Smith
Team Mamba
498
87
Loft
Rob Jensen
Team Mamba
634
–
Smitty
Tom Smith
Team Mamba
366
163
JimmyProton
Jim Krisovitch
Team Mamba
489
175
Reap3r
Chris Rhein
Team Mamba
358
80
RogerB
Roger Bess
Team Mamba
571
274
Rekt_Less
 Truc Quach
Team Mamba
367
198
Captain Vanover
Alex Vanover
DMWT
2
–
NM_Grower
Neil Marek
DMWT
103
37
Jbox
Joaquin Ybanez
DMWT
99
12
MattMaxx
Matthijs Boerlage
DMWT
240
82
SkyReadyRC
Lucas Sanford
DMWT
–
–
HungryShark
Angelo R
DMWT
286
188
Kumokraft
Leo Barbera
DMWT
1043
24
Limon
Ivan Efimov
DMWT
13
25
Headsup
Evan Turner
Heart of America
1
8
Nurk
Paul Nurkkala
Heart of America
56
–
Amari
Christian Van Sloun
Heart of America
11
74
Sky
Timothy Ichiyasu
Heart of America
30
235
Chief
Alex Campbell
Heart of America
8
18
Mondo
Armando Gallegos
Heart of America
85
34
Nicnac
Nicholas Hoffman
Heart of America
180
Shames
Shawn Ames
Heart of America
25
15
SFPV
Colby Curtola
Velocidrone
49
14
Wildtype
Josh Loscin
Velocidrone
32
9
Noical
Beckett Verrilli
Velocidrone
34
1
Mewo
Cory Ibanez
Velocidrone
47
6
Hyper
Mason Lively
Velocidrone
22
22
Leviathann
Levi Johnson
Velocidrone
565
88
JakeHammer
Jacob Capobres
Velocidrone
71
4
Zstone
Joshua Zelmon
Velocidrone
144
47
JFK
Robert Lacroix
Velocidrone
151
40
Droner
Lucas Dearborn
TWG
88
61
AyyyKayyy
Anthony Knight
TWG
111
36
FireSerpent
Mitchell Biehl
TWG
150
44
Formula
Kyle Wentworth
TWG
117
5
DreamZ
Kyle Kaufman
TWG
172
96
Imperius
Jonathan Ficklin
TWG
76
54
Lundy
Alec Lunsford
TWG
158
98
Yawesome
Josh Howell
TWG
411
73
Enginair
Patrick White
TBS
3
13
EthanFPV
Ethan Kling
TBS
19
57
Din
Timofey Germanov
TBS
110
50
Tdog
Tristan Tefft
TBS
86
7
Fiddykal
Kal Reifsnyder
TBS
–
192
AKDrones
Ryan Martin
TBS
280
56
King
Lonnie King
TBS
352
140
Slow Poke
Chris Perry
TBS
347
339
Kneedown
Jim Snodgrass
QuadRivals
43
16
SSBelmont
Rick Caudle
QuadRivals
80
32
TBFPV
Tony Bracco
QuadRivals
351
75
OrigDragon
Jonathan Krum
QuadRivals
390
102
Gator
Randy Jeppesen
QuadRivals
497
72
MixedSignals
Jordan Moss
QuadRivals
–
219
Infinitee
Tanner Beard
QuadRivals
–
224