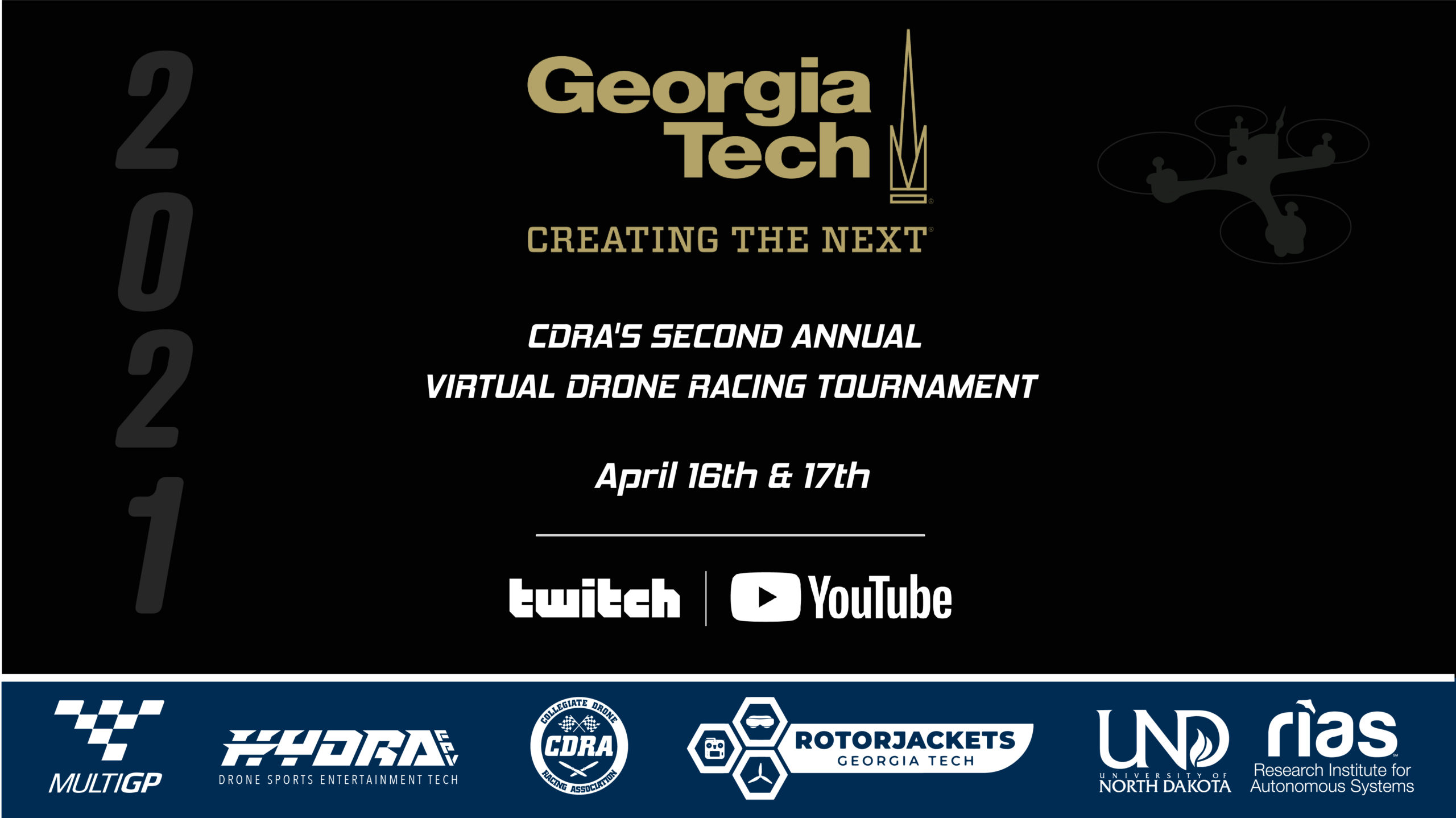 2021 Virtual Collegiate Drone Racing Tournament (VCDRT)
April 16, 2021

-

April 17, 2021
$10.00
The 2021 Virtual Collegiate Drone Racing Tournament (VCDRT) will be virtual and using the official sim of drone racing, Velocidrone.
The event will take place April 17th and consist of team racing and individual racing.
The leaderboard bash will take place all day Friday April 16th and individual and team racing will take place Saturday the 17th.
Special thanks to BelmontFPV from  SouthEastFPV for the track design!
Huge shout out to the 2021 VCDRT host, Georgia Tech and the Georgia Tech Rotorjackets for making this event possible.
A big thanks all of our sponsors and partners:
MultiGP
HydraFPV
University of North Dakota Research Institute for Autonomous Systems
Five33
Anduril
Schedule:
Leaderboard bashing will be Friday April 16th
Individual and Team Racing will take place from 5pm-1030pm CENTRAL Time
Track Preview:
Event Registration is $10 per pilot and you can register below. See you in Velocidrone pilots!!!