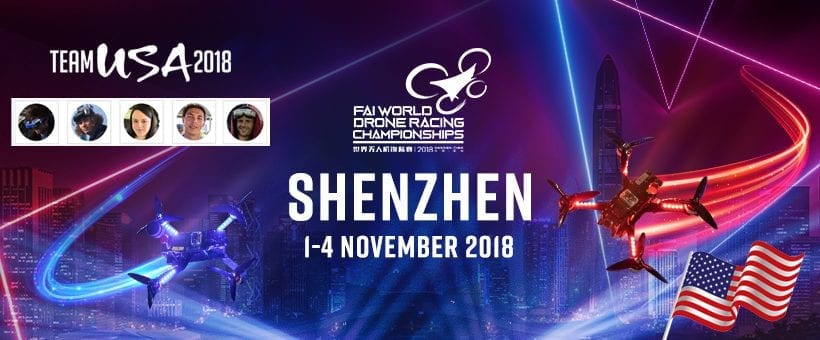 FAI World Drone Racing Championships Live Stream
November 1, 2018 @ 4:00 am

-

November 4, 2018 @ 12:00 pm

EDT
Not long to go now until one of the most exciting events on the drone-racing calendar! Join us for the FAI World Drone Racing Championships live stream on November 3 and 4 live on Facebook and YouTube. Please note that the FAI Media Team will be on site to create videos, articles, and press releases, and to take photos of the Championships. All this content will be available on the FAI and competition websites, and on the social media pages – make sure to follow us!!!
The details of these sessions are:
Saturday, November 3: 15:00 – 19:20 local Shenzhen time
(7.00 – 11.20 CET, 3.00 – 7.20 USA, 18.00 – 22.20 AUS)
Sunday November 4: 17:00 – 19:30 local Shenzen time
(9.00 – 11.30 CET, 5.00 – 7.30 USA, 20.00 – 22.30 AUS)
Please share these details with your friends, family and supporters NOW as social media websites such as Facebook are not available in China. We look forward to seeing you in Shenzhen very soon!