The 2020 MultiGP Drone Racing Championship Presented by RaceDayQuads.com
The 2020 MultiGP Drone Racing Championship Presented by RaceDayQuads.com
October 29 @ 8:00 am

-

November 9 @ 5:00 pm

EDT

$125 – $150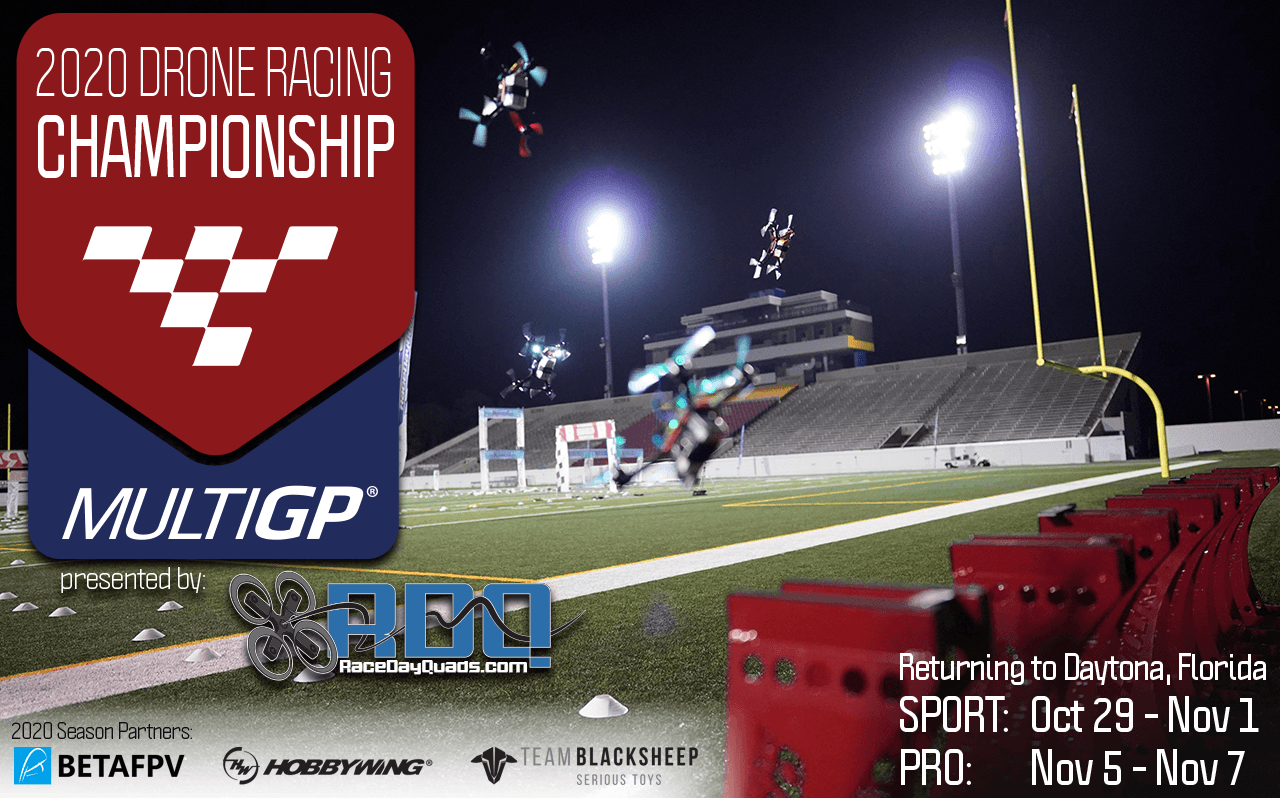 MultiGP is excited to announce The 2020 MultiGP Championship Presented by RaceDayQuads.com at Daytona Stadium, 3917 LPGA Boulevard, Daytona Beach, Florida October 29th through November 8th, 2020.
Sport Class Championship Weekend
The top-100 pilots in the Sport Class division will compete in the opening weekend Thursday October 29th to Saturday October 31st (Rain Date Sunday Nov 1) in the 2020 MultiGP Sport Class Championship presented by RaceDayQuads.com. With two Drone Racing Tracks on-site, the field will narrow over the course of the weekend down to the Top-16 to compete for the first-annual and second edition Sport Class Championship Title. Many Drone Racing Pilots in this field will be competing in their very-first championship, and perusing the roster of qualified pilots, this looks again to be the most evenly matched field of racers in MultiGP's tenure, it is anybody's game to win!
Pro Class Championship Weekend
Then, the stage is re-set for The 2020 MultiGP Drone Racing Championship presented by RaceDayQuads.com on the second weekend. Thursday Nov 5 to Saturday Nov 7 (Rain Date Sunday Nov 8) the top-200 ranked Pro Pilots will compete on two different tracks on-site, with the field gradually being narrowed to the Top-16 pilots to compete for the Pro Class Championship.  Will it be the reigning back-to-back 2-time MultiGP Champion Evan "HeadsupFPV" Turner who is gunning for the first-ever three-peat, or will there be another new MultiGP Champion, perhaps the Sim Racing sensation and Top-Qualifier Beckett "Noical" Verrilli; or someone getting their start at a MultiGP Chapter worldwide, ranked Globally, qualified for the championship and the winner of the "Chase the Ace" Final?
Pro and Sport Class Championship Weekends… pack-after-pack of practice, qualifying and brackets!!!
In addition to the primary championship finals for both Sport Class and Pro Class, "the next…" format returns to recognize the champions and top-ranking qualifiers of tomorrow. Each group will have a secondary championship for "the Next 40", positions 41st through 80 in qualifying (of the 100 in Sport Class and of the 200 in Pro Class), resulting in non-stop action all weekend long on two tracks, and two "blade-to-blade" top-16 double elimination brackets with Chase-The-Ace Grand final races EACH WEEKEND!
Eligibility
Pilots ranked within the top-200 on the Global List as if September 8th, 2020 are eligible to attend the 2020 MultiGP Drone Racing Championship Pro Class Weekend (Nov 5-8)
Pilots ranked 201-300 on the Global List as if September 8th, 2020 are eligible to attend the 2020 MultiGP Sport Class Championship Sport Class Weekend (Oct 29-Nov 1)
The first-25 Pilots not ranked in the Top-200 on the Global List with qualifying times on UTT-10 dated March 20-Sept 10, 2020 will receive an invite to Pro Class Weekend (Nov 5-8)
As there was an approved extension for a small # of chapters, for pilots ranked according to the original season deadline as stated above, their position will be locked in.  However, after the extension deadline, there will be a buffer allowance. For example, a pilot in 195th on the list after September 7th is qualified for Pro Class. Should they be bumped to 205th after the extension period, they will have the choice of attending either Pro or Sport Class Weekend. Positions 201-300 after September 7th will have a guaranteed invite to the Sport Class Championship regardless of their position after the extension date expires. All new positions ranked during the extension period will lock-in, ie 198th will be 198th with no buffer.  The extension deadline for the Last Chance Global Qualifiers if awarded must be completed prior to 11:59pm September 27th, 2020.
Pro and Sport Class Prize Purse
Pro Class    $10000
1st – $4000
2nd – $2000
3rd – $1250
4th – $1000
5th – $600
6th – $500
7th – $400
8th – $250

Sport Class    $2000
1st – $500
2nd – $250
3rd – $250
4th – $250
5th – $250
6th – $200
7th – $150
8th – $150

Daytona Stadium
Daytona Stadium is situated on a 64 acre, lighted lot with up to a 10,000 bleacher seating capacity to support a variety of field-related events. Daytona Stadium has been host to sporting events, outdoor seminars, banquets and exciting concerts. Our convenient location is close to world-famous beaches, hotels and restaurants. Only minutes from Daytona International Airport makes Daytona Stadium a great choice for almost any event.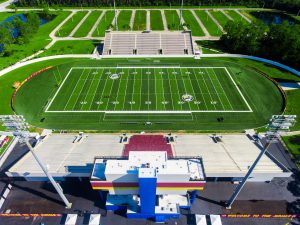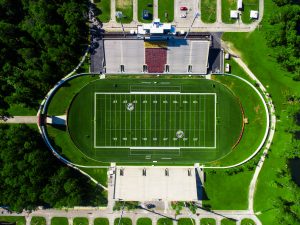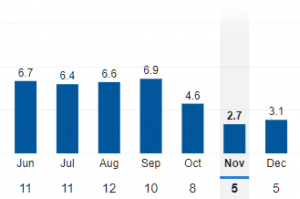 Beautiful Weather
November in Florida boasts some of the best temperatures and lowest rainfall of any month. While the rest of the country is bundling up for winter, pilots at the championship will enjoy temperatures between 70 and 80 degrees and a historical average of 2.1 inches of rain (the lowest per month).
RaceDayQuads Part Delivery Service
Did you go full send and wreck your build?
RaceDayQuads is located nearby in Florida and they are offering parts delivery direct to the championship! Simply place an order on RaceDayQuads.com and leave a note to deliver your parts directly to the MultiGP Championship.
Schedule
Thursday
Main Track Practice
8a-10:30a Group A
10:30a-1p Group B
1p-3:30p Group C
3:30p-6p Group D
* Note: Qualifiers May Begin at 6p Thursday "under the lights"
2nd Track Practice
8a-10:30a Group B
10:30a-1p Group A
1p-3:30p Group D
3:30p-6p Group C
Friday
Main Track Qualifying
8a-10:30a Group D
10:30a-1p Group C
1p-3:30p Group B
3:30p-6p Group A
6p-?  Eliminated Pilots-Only – Flying / Competing / Party "under the lights"
2nd Track Qualifying
8a-10:30a Group C
10:30a-1p Group D
1p-3:30p Group A
3:30p-6p Group B
Saturday
Main Track
8a-11a 9th-40th down to best 8
11a-12:30p 1st-8th, 41st-48th Catch-up
1p – Consolation Top 16 + Chase the Ace
3p – Championship Top 16 + Chase the Ace
5p – Podium
2nd Track
8a-11a 49th-80th down to best 8
---
Thanks to our sponsors: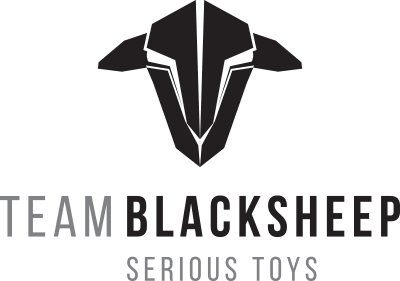 Details
Start:

October 29 @ 8:00 am

End:

November 9 @ 5:00 pm

Cost:

$125 – $150