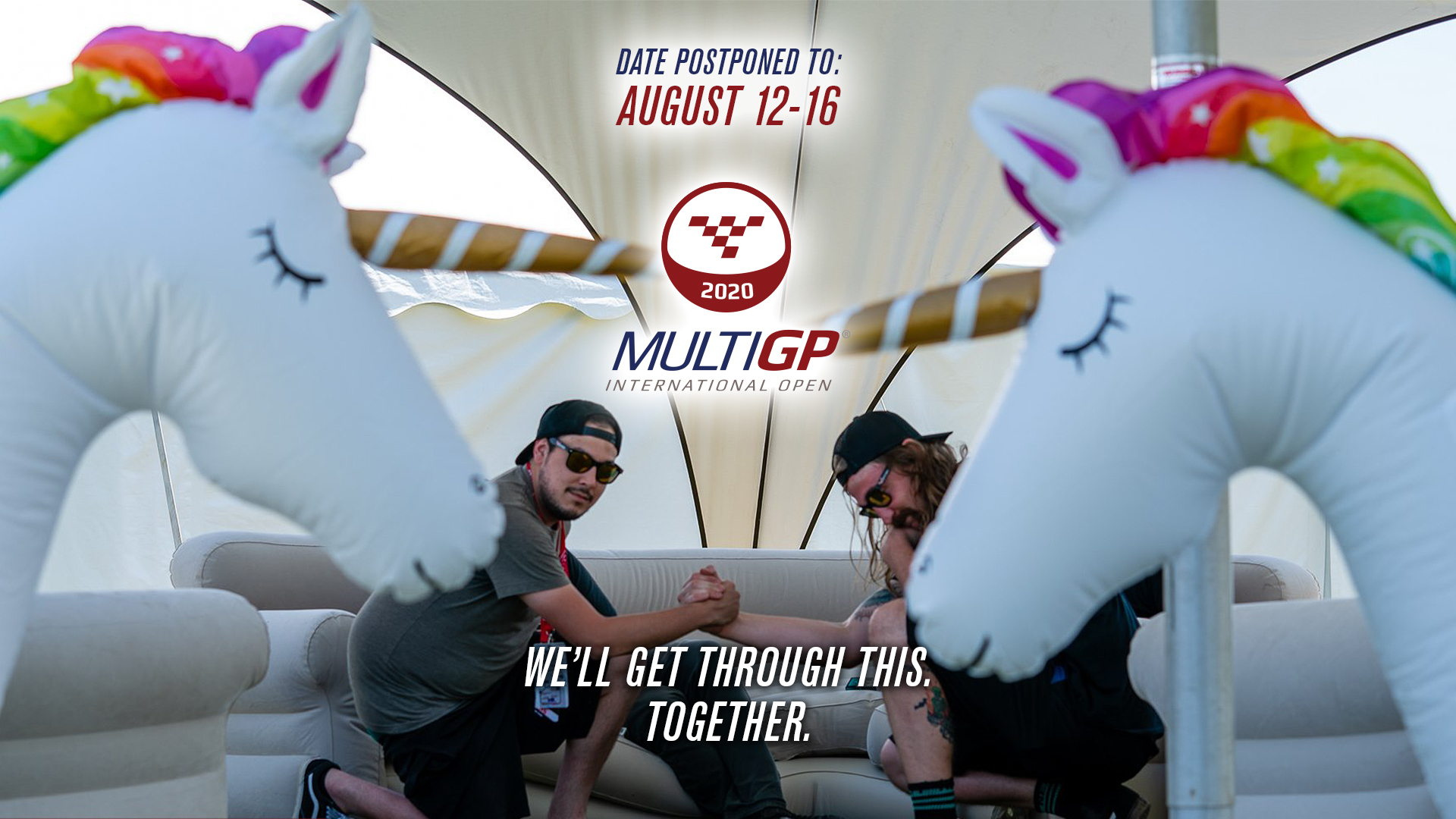 For the past number of weeks MultiGP has been monitoring the effect of Covid-19 has been having on events, gatherings and travel restrictions
and the realities that set for our marquee event, the International Open. 
As we remain during a time of universal uncertainty, no matter the current outlook, we firmly believe that the experience that we have delivered since 2017 could not be matched should we attempt to maintain our current scheduled date.
The safety and health of our pilots, volunteers, staff and their families is a matter we take very seriously.  In addition, a vast majority of attendees travel from out-of-state, with many even from out-of-country, we have made the decision to postpone until August in hopes of unrestricted travel at that time.
Our new scheduled date for the 2020 MultiGP International Open will be August 12-16th, 2020 and will remain at the Academy of Model Aeronautics in Muncie, Indiana, USA.  In proactive response to what we feel Social Distancing may or may not entail during that time, since changing the date we have commenced the additional planning stages of meeting or exceeding the safety and well-being requirements for a participant-based event such as ours.
All purchased tickets will automatically be valid for the new date and the current ticket pricing will remain the same.  Those that will be unable to attend the 2020 MultiGP International Open August 12-16th, 2020 that have already purchased tickets may email [email protected] to exchange for 125% credit from the ticket purchase towards a future purchase in the MultiGP Store or to request a refund.
Though we are disappointed that we have been forced to postpone until August, we are excited to see all of our community again and share in the spirit of what IO brings every year.