On this page you will find all the standard MultiGP drone race course obstacles, their dimensions, and how to build them. Please view each obstacle below for their dimensions and individual parts.
3D models of gates and obstacles download (SketchUp)
5x5 Gates (Standard Chapter Gates)
7x6 Gates (Championship Gates)
7×6 Gate
This size of gate is specifically made for large, Championship-caliber races. The larger 7'x6′ opening encourages better racing and less crashing as top-level drone racing pilots battle for position at high speeds.
Top Panel: 10′ x 2′
Side Panels: 1.5′ x 6′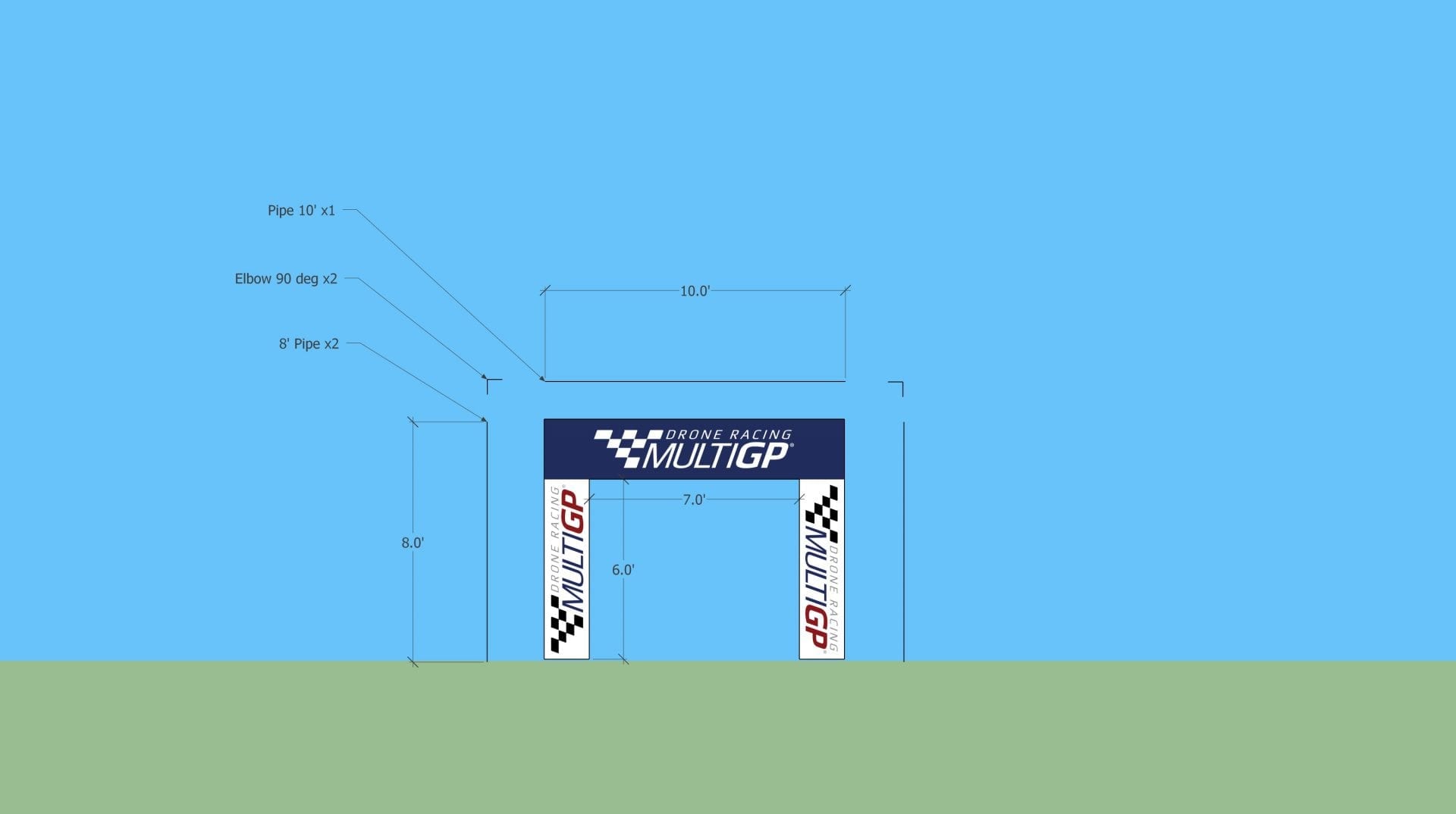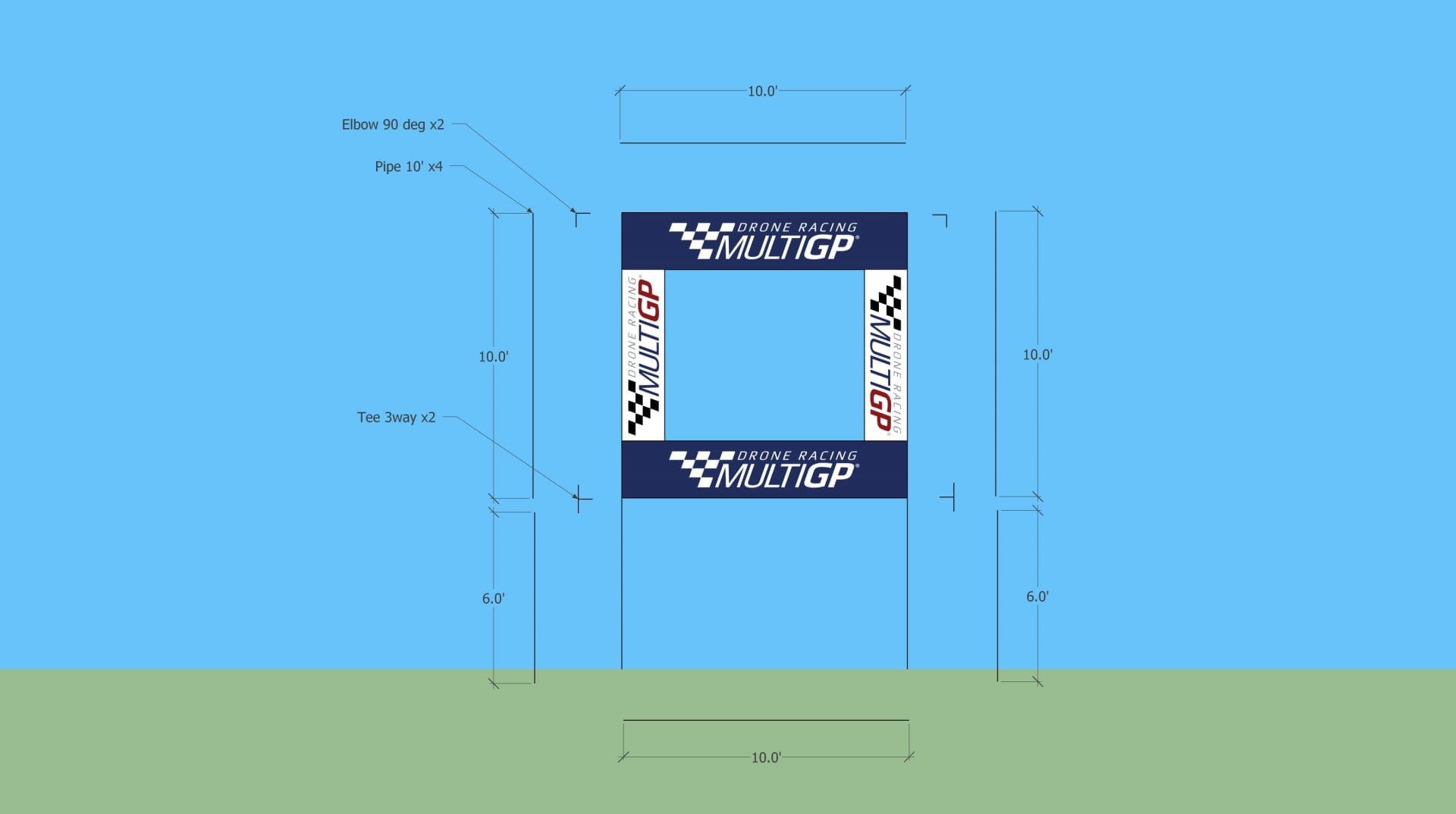 7×6 Tower
A tower is a standard 7×6 gate elevated 6′ off the ground.
7×6 Double Gate Tower
Double Gate Towers are built from two 7×6 gates stacked on top of each other.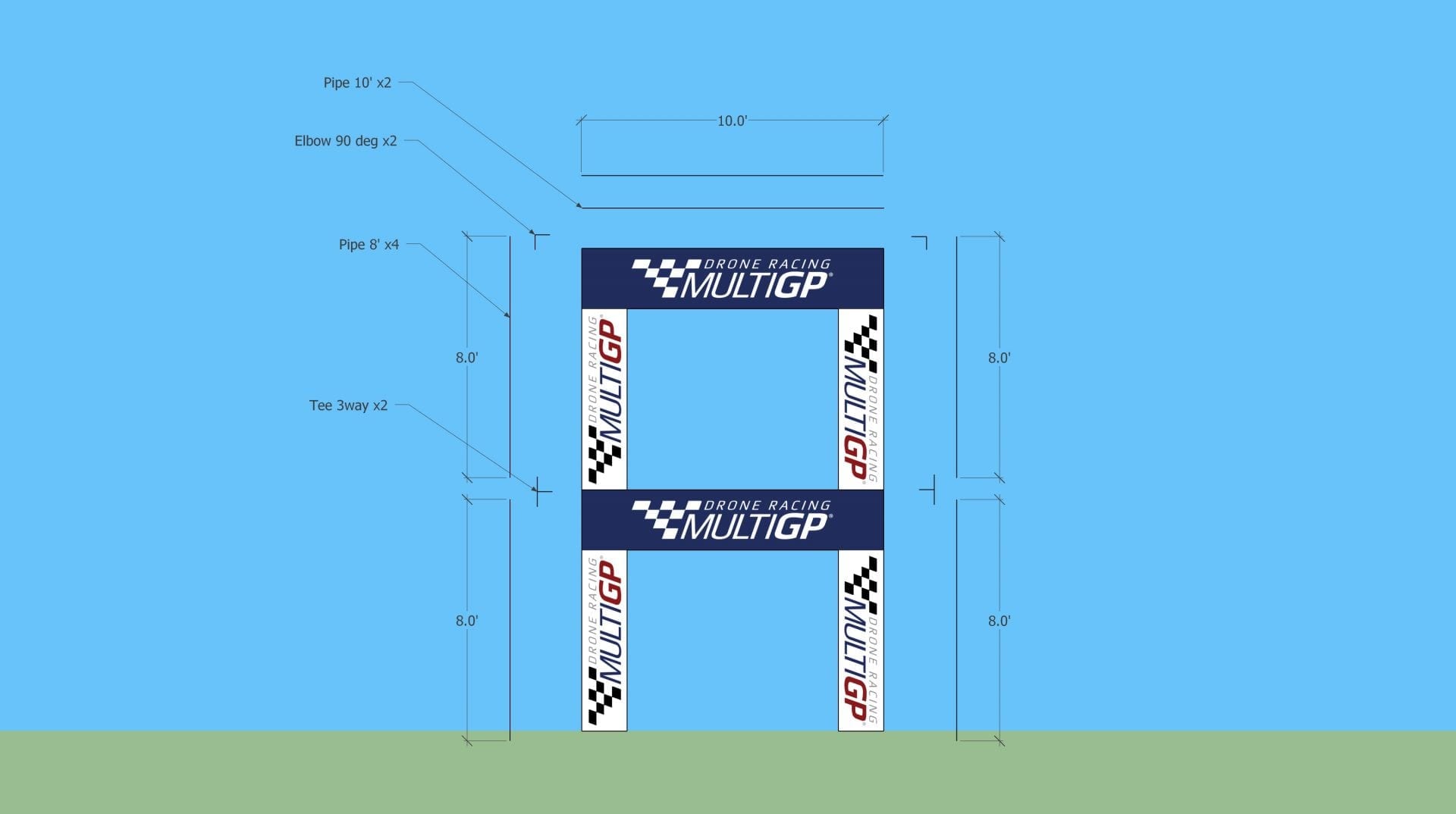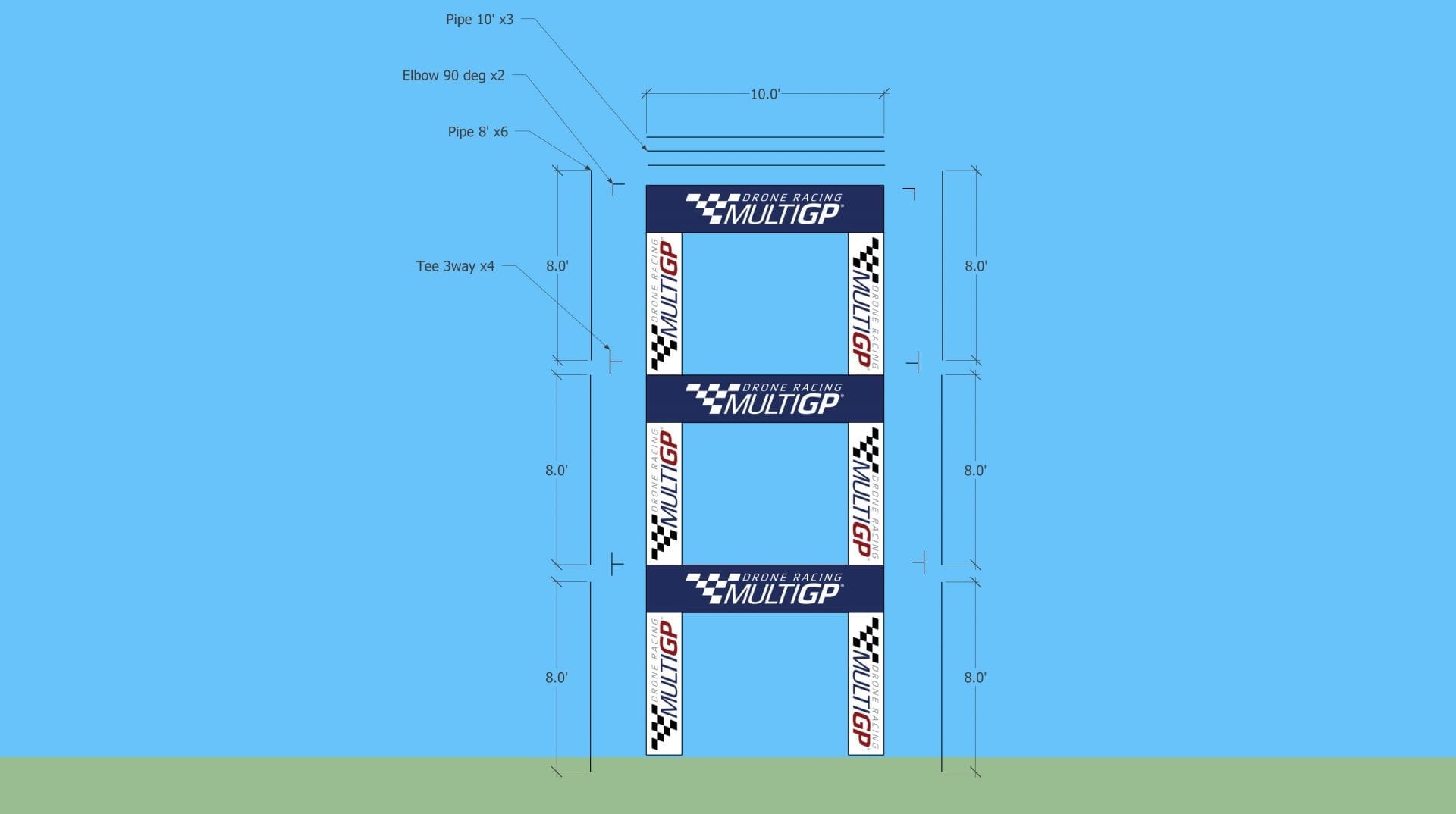 7×6 Ladder
Ladders are built by stacking 3 standard 7×6 gates on top of each other. Pilots then orbit up or down the ladder, adding an interesting flight line to your race course.
7×6 Topless Ladder
This ladder is built like the standard ladder but without the topmost panel.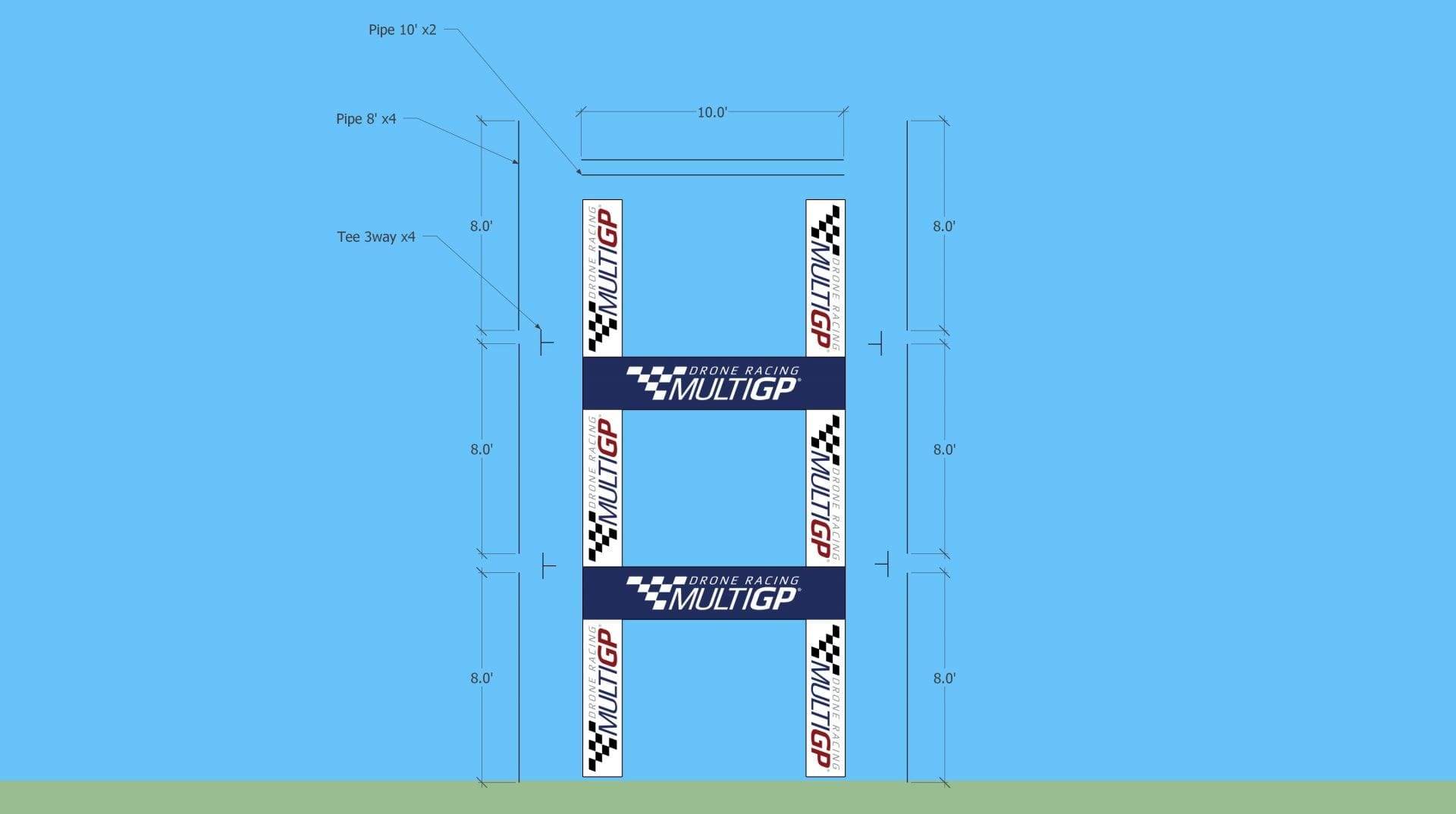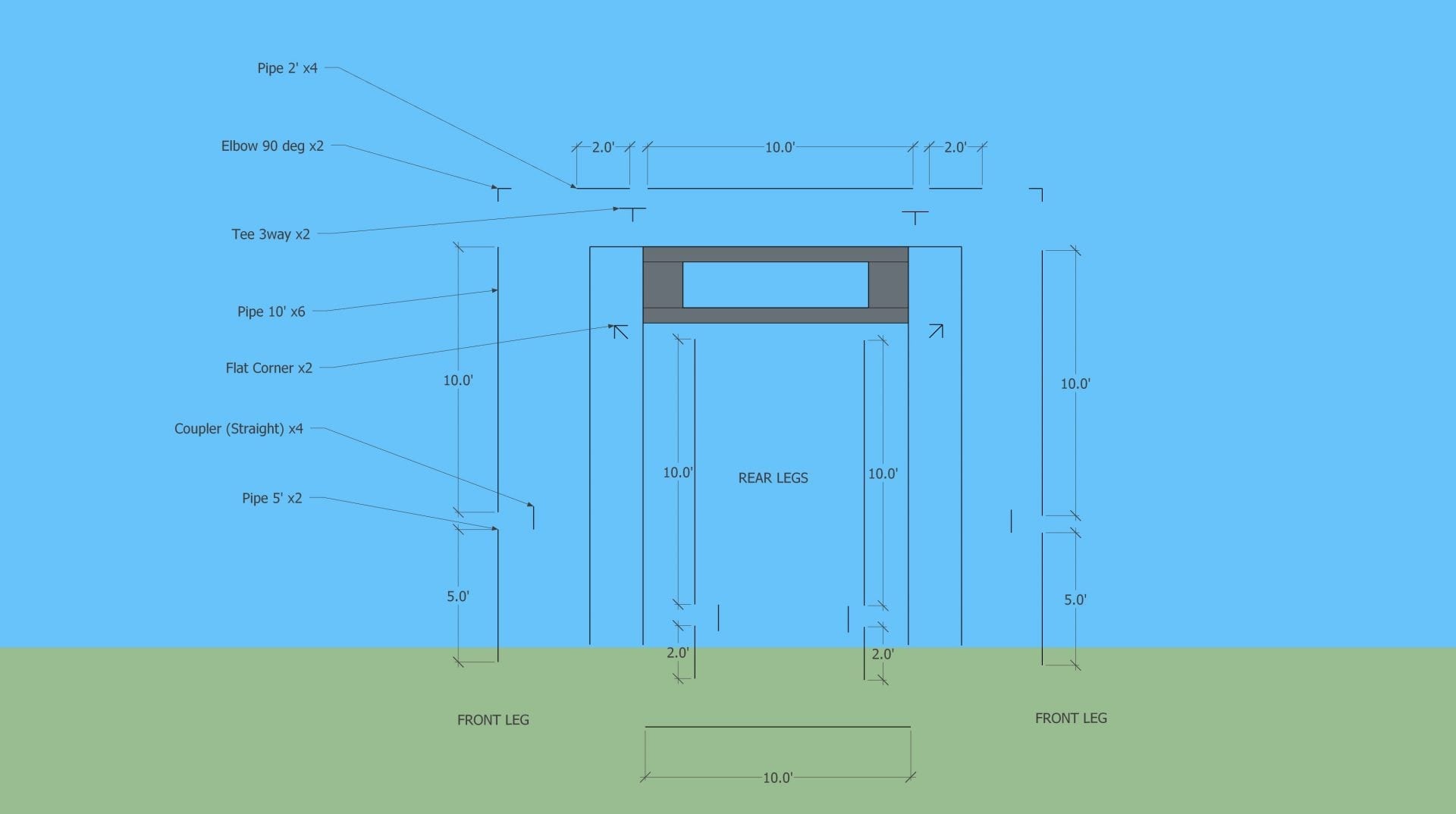 7×6 Dive Gate
The dive gate is elevated 15′ and features a slight angle to facilitate entry into the gate.
7×6 Launch Gate
The launch gate forces pilots to punch the throttle and launch upwards through a 7×6 opening. The launch gate is not angled like the dive gate. Please note: panels should be facing the ground since pilots will be entering the gate from below.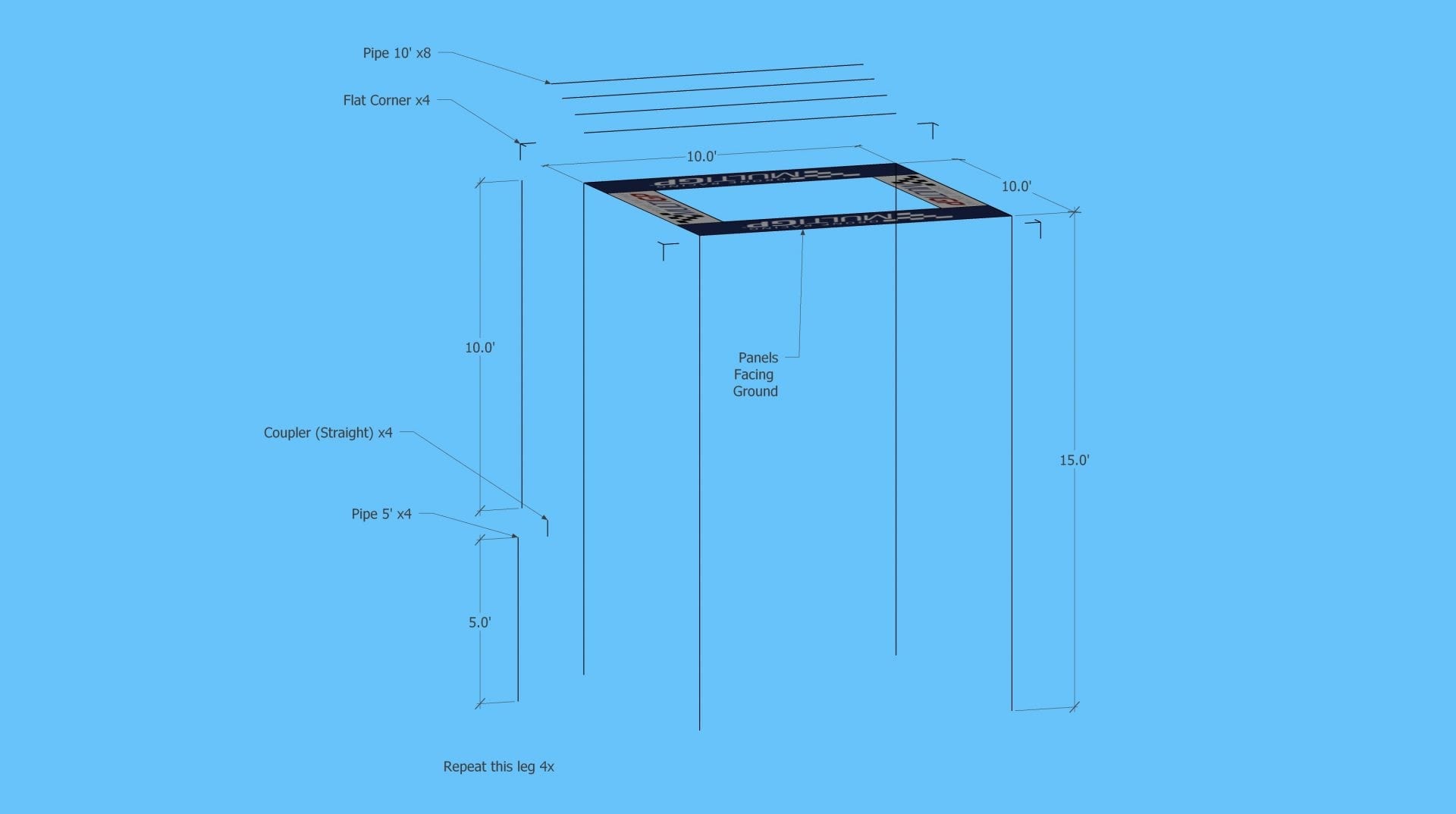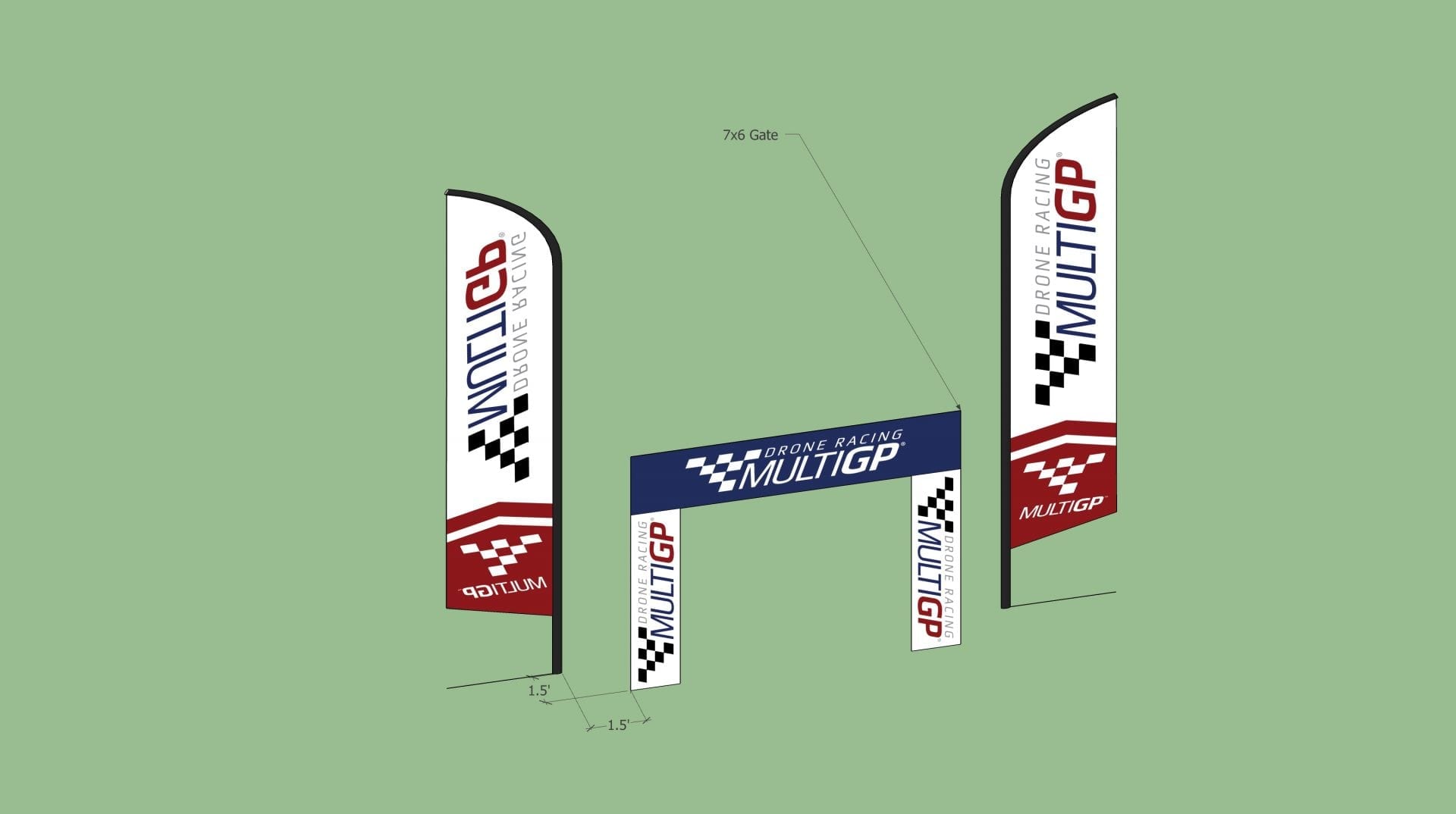 7×6 Split-S Gate
The Split-S gate forces pilots up and over the gate, and not around the sides. The flags enforce this flight line and are 1.5′ behind and to the side of the gate. This means pilots must perform a split-s maneuver or a slower 180 degree turn to navigate this obstacle.
7×6 Offset 90 Gate
The offset 90 gate is a combination of a standard gate with a standard tower, but joining them at a 90 degree offset. Pilots enter the tower, and exit via the lower gate.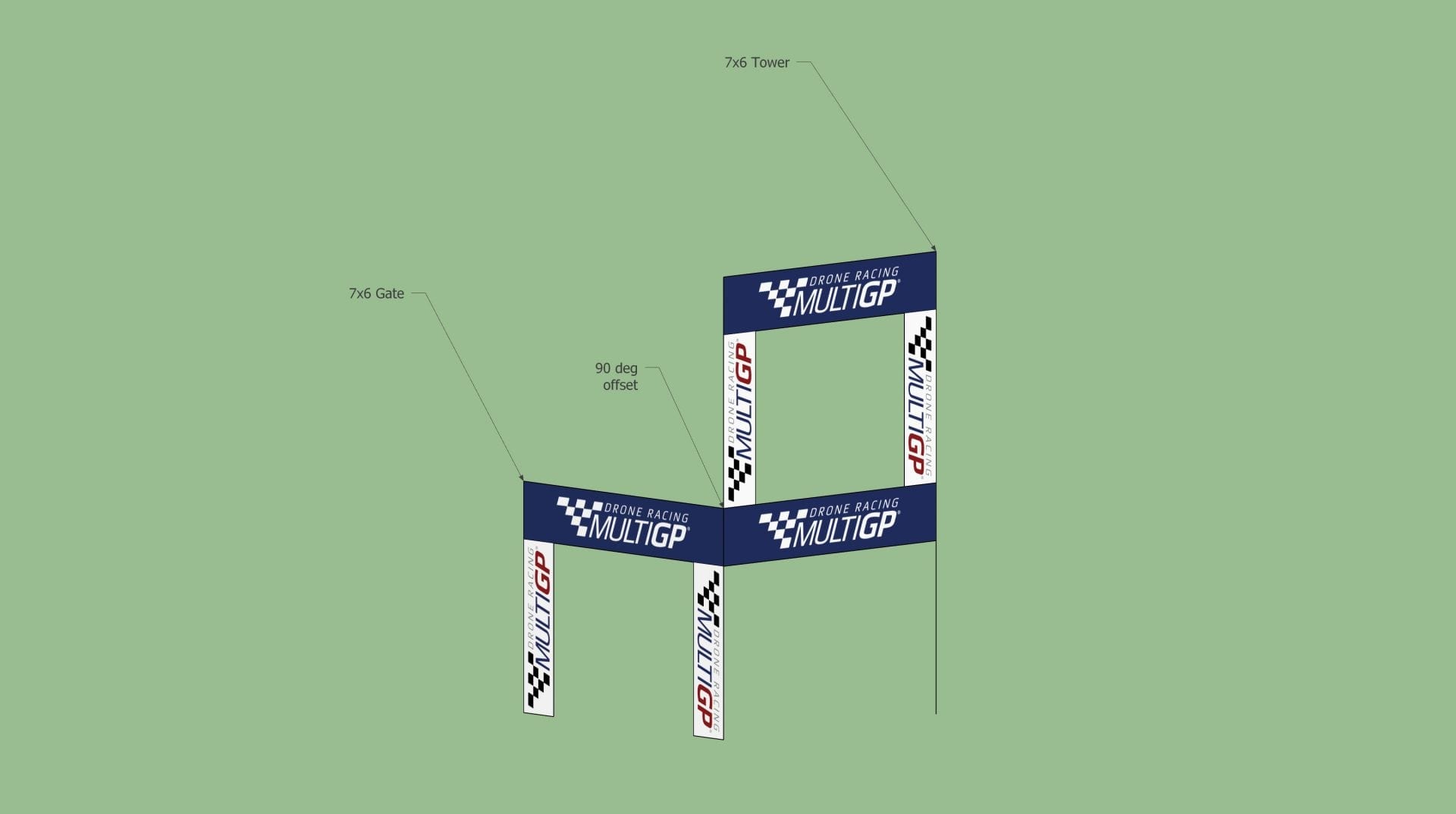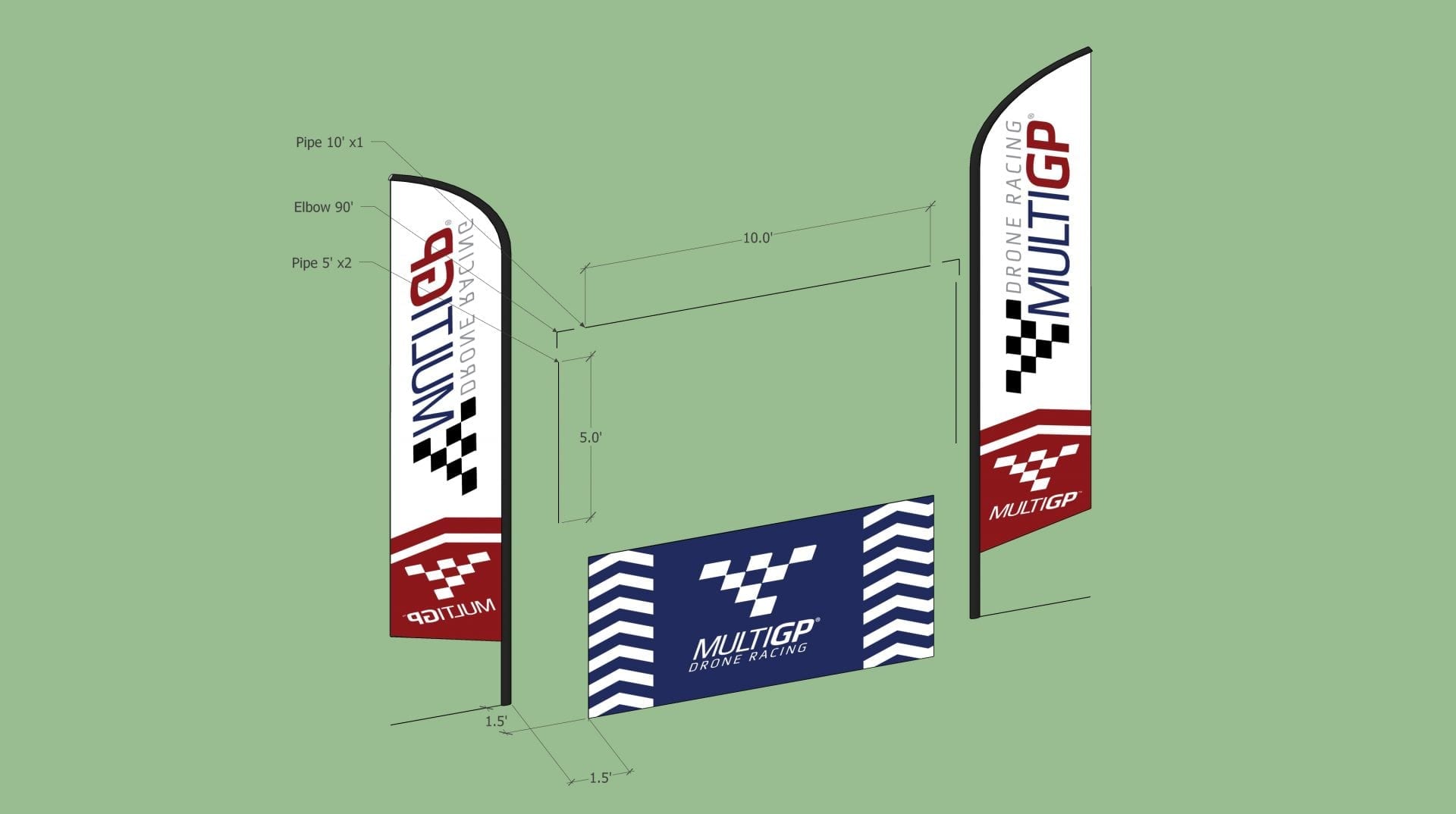 Hurdle
Hurdles are great for slowing down racers and forcing some more technicality in their piloting. Hurdles are often used with gates to create quick up and down successions that both slow down and challenge the pilot.
NOTE: If you are building the 2018 Regional Finals track, the offset distances are 2′ behind and 1′ to the side of the hurdle. See Diagrams > 
Super Hurdle
Just like the hurdle but massive! This giant wall creates an amazing backdrop for the starting line and acts like a supersized hurdle, making pilots elevate their drones in order to clear it.