The 2021 drone racing season is upon us!
Get ready for another exciting season of drone racing! We encourage all chapters to host a global qualifier and get their pilots ranked on the global leaderboard.
2021 MultiGP Series Global Qualifying Track Diagram
Over the last couple of years the community has increasingly requested that we allow community submissions for our season track designs. We are happy to announce the track diagram for the 2021 MultiGP Global Qualifier Track designed by AyyKayyy aka Anthony Knight.
This track requires 10 gates, 5 flags, 1 hurdle and an available field approximately 100'x200′ (60.96m / 30.48m). We encourage all chapters around the world to participate in the 2021 MultiGP Series. Get your gates and flags ready, the season is here.
Metric: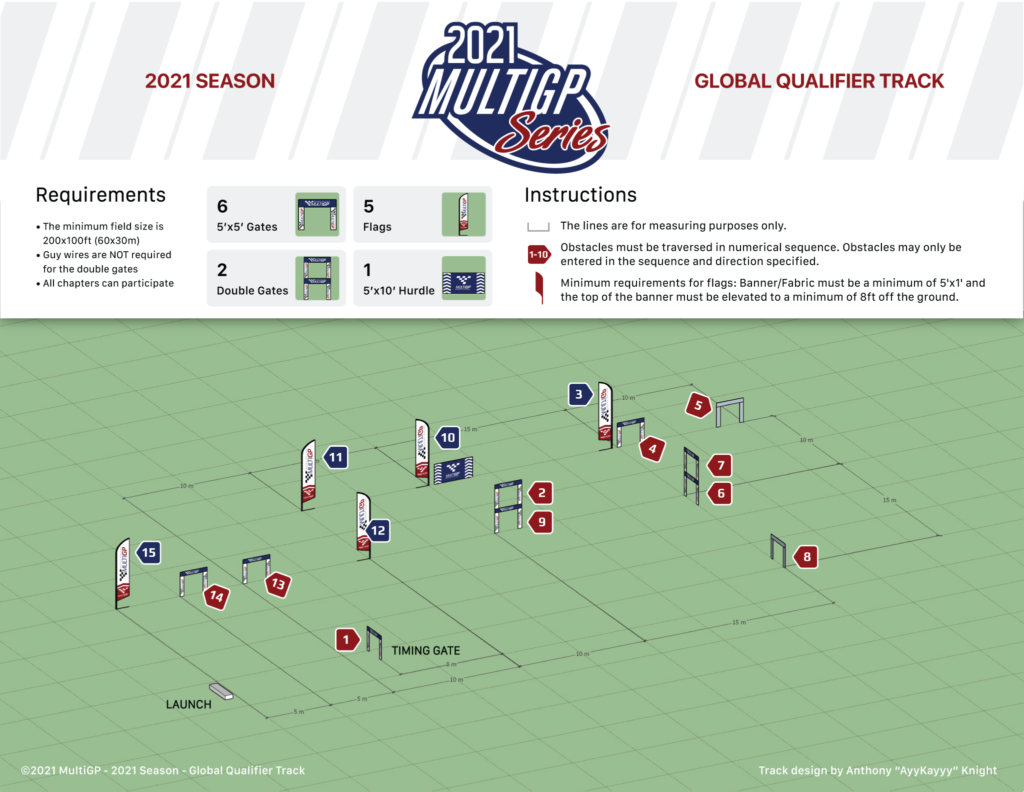 2021 MultiGP Global Qualifier Track Diagram (PDF)
Imperial: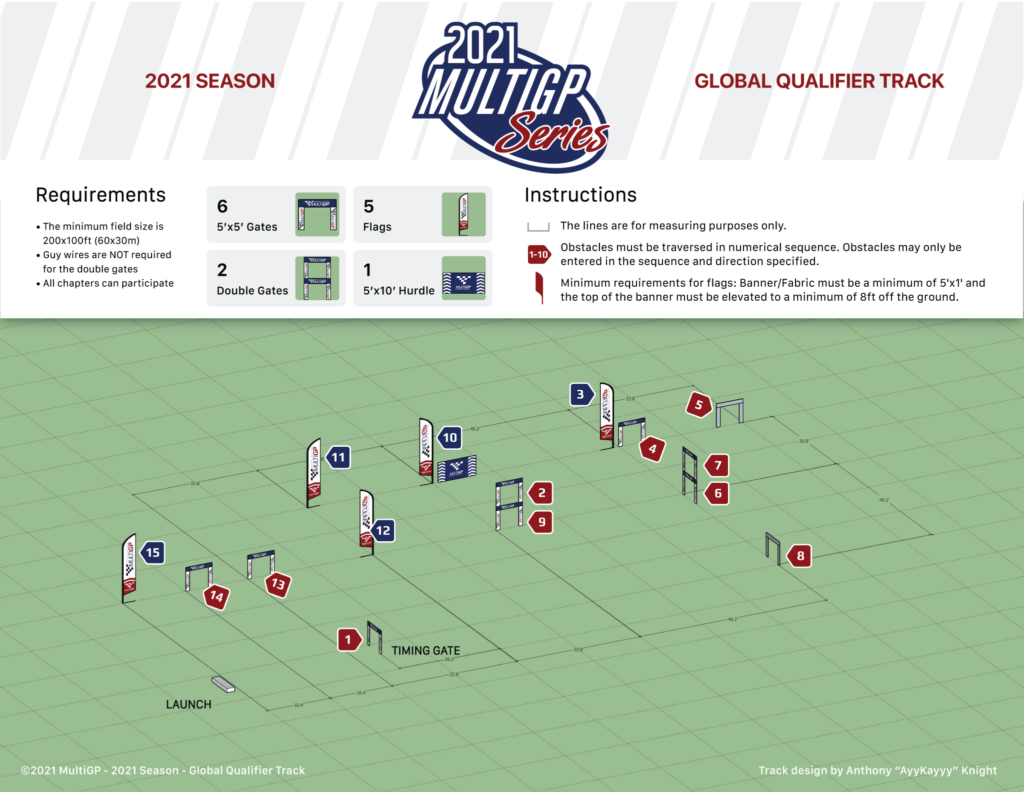 [vc_empty_space]