Get ready for 12 hours of nonstop drone racing on the Space Coast!
Presented by The Greater Palm Bay Chamber of Commerce along with Space Coast, Florida and Holiday Inn Express and now scheduled for October 3-4, MultiGP Mayhem will take place at Valkaria Airport, just outside Palm Bay, Florida.
With a lineup of amazing teams who can't wait to get out there and race, Mayhem is definitely going to be one to watch!
Mayhem will feature 12 hours of non-stop team racing on Saturday, plus individual racing and Mega Class giant drone racing on Sunday. More info regarding how to watch Mayhem coming soon!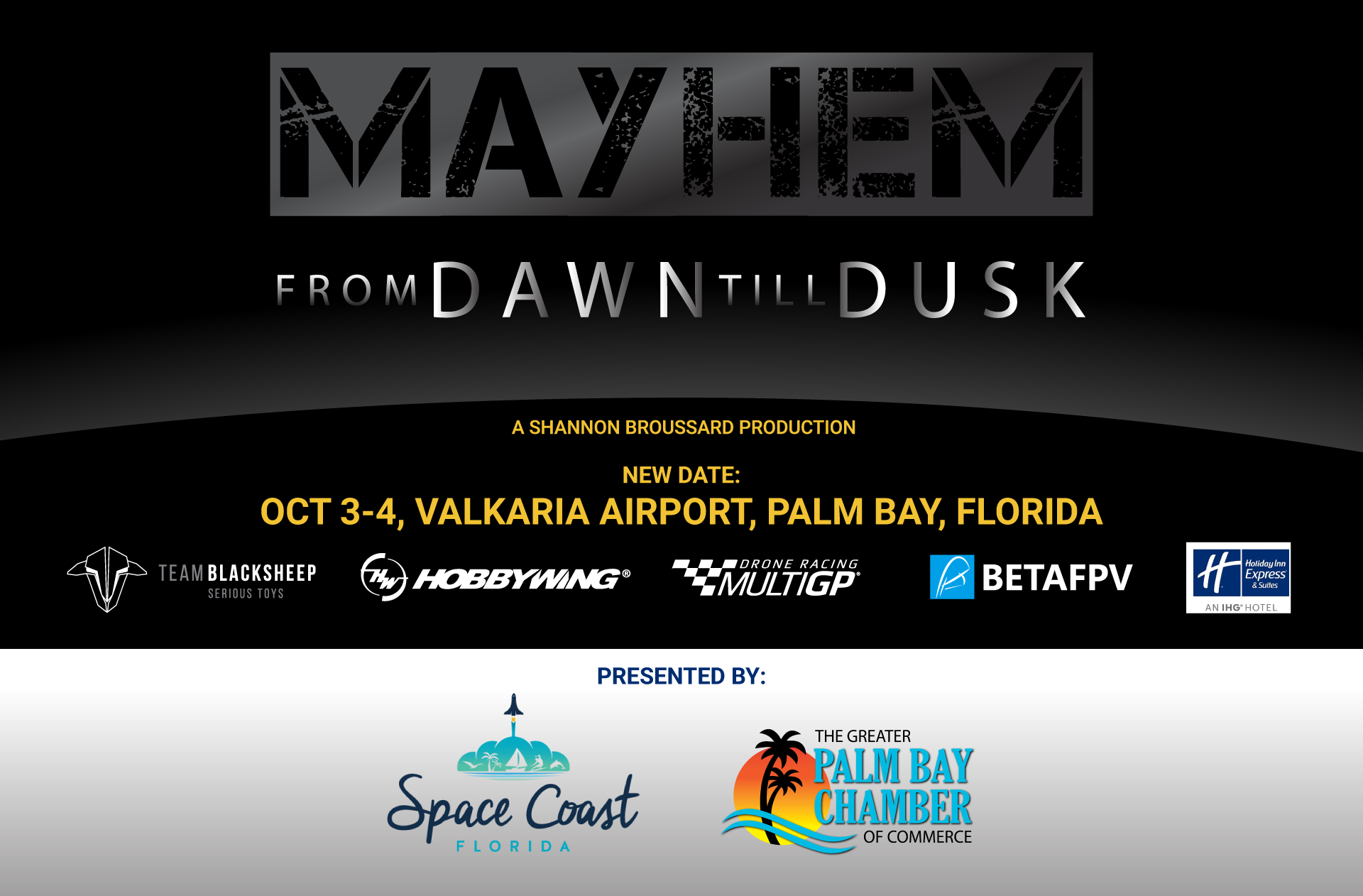 Special thanks go out to our season sponsors as well for their support, Team Blacksheep, Hobbywing and BetaFPV.