Buffalo Bando
Early bird tickets are now on sale for one of the most anticipated events in the northeast this year! Buffalo Bando 2018 kicks off– June 22-24 at Buffalo Riverworks– a premier venue in the heart of downtown Buffalo's waterfront. The venue only 20 minutes away from must-see sites like Niagara Falls, casinos, the naval park, a baseball & hockey complex, and much more.
The massive complex —equipped with a tight and technical indoor track, an incredible "Baby Bando" micro course plus a 3D Championship track you don't want to miss!
Remember, Buffalo Bando 2018 is a MultiGP Wildcard Qualifier. One lucky pilot will earn their spot in the 2018 MultiGP Regional Championship! For ticket prices and more event details visit buffalobando.com

---
2018 Baltimore Drone Prix in Association with Light City Festival
The 2nd Annual Baltimore Drone Prix will be held during the 2018 Light City Festival on April 14th, 15th and 21st. Global Air Media, the area's premiere drone services company, has partnered with The Baltimore Office of Promotion and the Arts to bring the historic drone race to the Inner Harbor. The race will feature a one-of-a-kind course, highlighted by illuminated, artistic obstacles on Rash Field. The events will take place over a 3 day period: preliminary races and championship rounds on April 14th and 15th, closing with a youth and amateur competition on Saturday, April 21st. The 2018 Baltimore Drone Prix will feature a $1200 grand prize for professional racers from around the region, as well as prizes for spectators and amateurs. A youth drone racing team from the Greenmount West Community will headline the amateur race.
Amateurs are invited to enjoy a free fly session and test their skills on the course. The amateur race will star The Flash, a team of local teenagers from Greenmount West Community Center, who are building their own racing drones as part of an 8 week training program. During their training sessions, they learn about drones and related STEM (Science Technology Engineering and Math) technology, as well as aviation safety, career opportunities, and entrepreneurship.
The 2nd Annual Baltimore Drone Prix will take place April 14th, 15th and 21st in the Inner Harbor. Preliminary races kick off between 4-8 pm followed by championship rounds from 9-11pm. The 146 ft long, 26 ft tall race course will also function as an amazing attraction with large, illuminated artwork lining the course for the drones to dart around at breakneck speeds. Last year's races attracted over 500 spectators, including Baltimore City Mayor Catherine Pugh, who stated to the crowd, "It's only going to get bigger!".
Light City 2018 is expected to attract over 500,000 visitors. Global Air Media is one of the premiere drone companies in the US. The company brings unique experience to the classroom, having carried out drone missions on 4 continents, including disaster relief efforts in Puerto Rico and Bangladesh. The event is free to the public. Are you interesting in attending as a racer or spectator? Sign up today at www.globalairmedia.com/droneracing
---
International Pilots Interested In Competing In 2018 Regional Series
International pilots get in the action! Now for the very first time, we're opening our Regional Series to not only pilots from all over the country but now all over the world. Here's how it works. International pilots must pick a home chapter in the nearest region and visit their qualifier and final. Then international pilots must run a race in their country with 10 or more pilots. Top 2 pilots are eligible to buy a regional finals ticket at one of the 6 regional finals.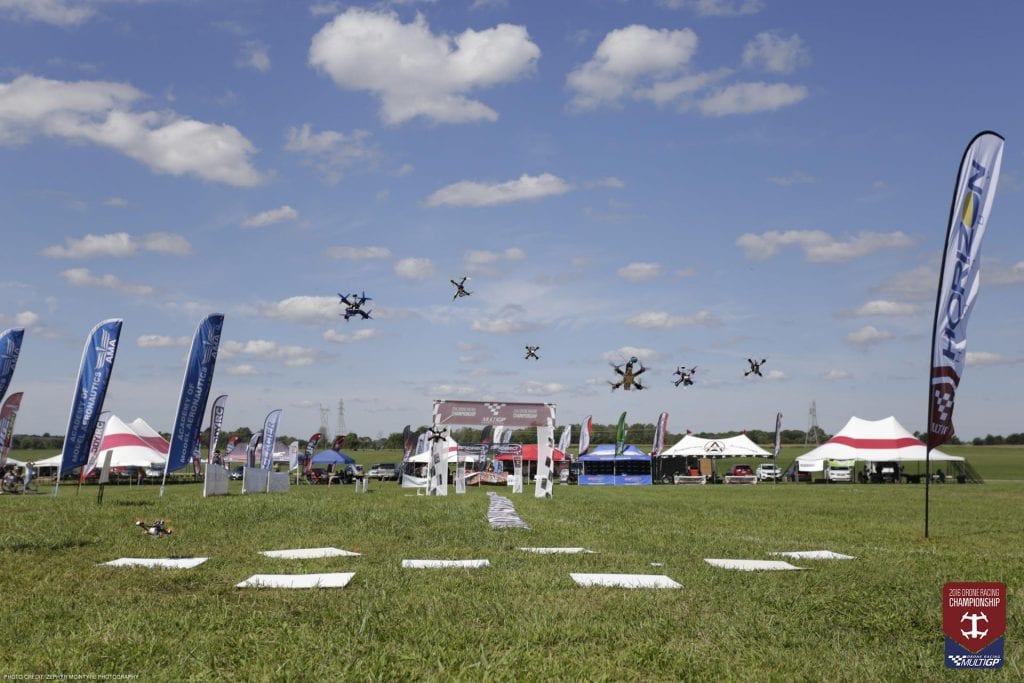 ---
Create a Regional Qualifier race today!
With the 2018 Season upon us, we wanted to show you guys a new feature on Racesync. When creating a race, you will be presented with an additional option titled: "Create a Regional Qualifier". This button will automatically set up a race with the regional series race format already populated. You can only create one qualifier per chapter, so log on to multigp.com today and set up your local qualifier.