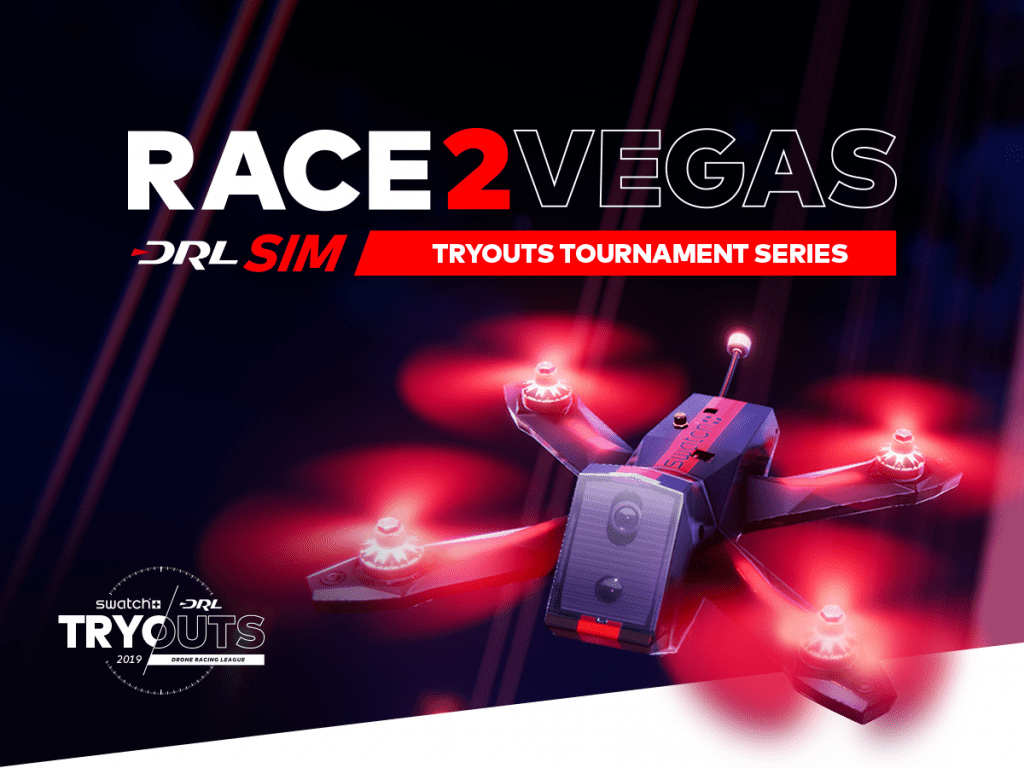 Don't miss the next Race2Vegas Online Tournament Series live streamed on DRL Twitch this Thursday, December 6th at 9pm EST.
The winner of this week's tournament will win a FREE two-night stay at the Luxor Hotel & Casino for the 2019 Swatch DRL Live eSport Tournament on February 9th.
The tournament is open to anyone who's qualified for the 2019 Swatch DRL Tryouts.
Haven't qualified yet?
All you have to do is download the SIM and complete the Tryout's map in under 9 minutes and you're automatically qualified to participate in both the live eSport Tournament and the Online Tournament Races.
How to join the Race2Vegas Online Tournament Series? 
Join us on Twitch at 9pm EST on Thursday, December 9th
Join us on Discord
Open the Game on Steam
Go to Solo Race and then Community Maps
Look up the Map Name (which will be revealed on the Twitch Stream)
You will have 30 minutes to qualify for the Top 24
SO, WHAT ARE YOU WAITING FOR? IT'S TIME TO FLY.
NO PURCHASE NECESSARY. 
Entrants must be 18+.  Void where prohibited, restricted, regulated by law, regulation or rule.
Ends 8:00 PM Eastern Time on January 17, 2019 (1:00 AM GMT on January 18, 2019).
For Official Rules, including prize descriptions, visit here.