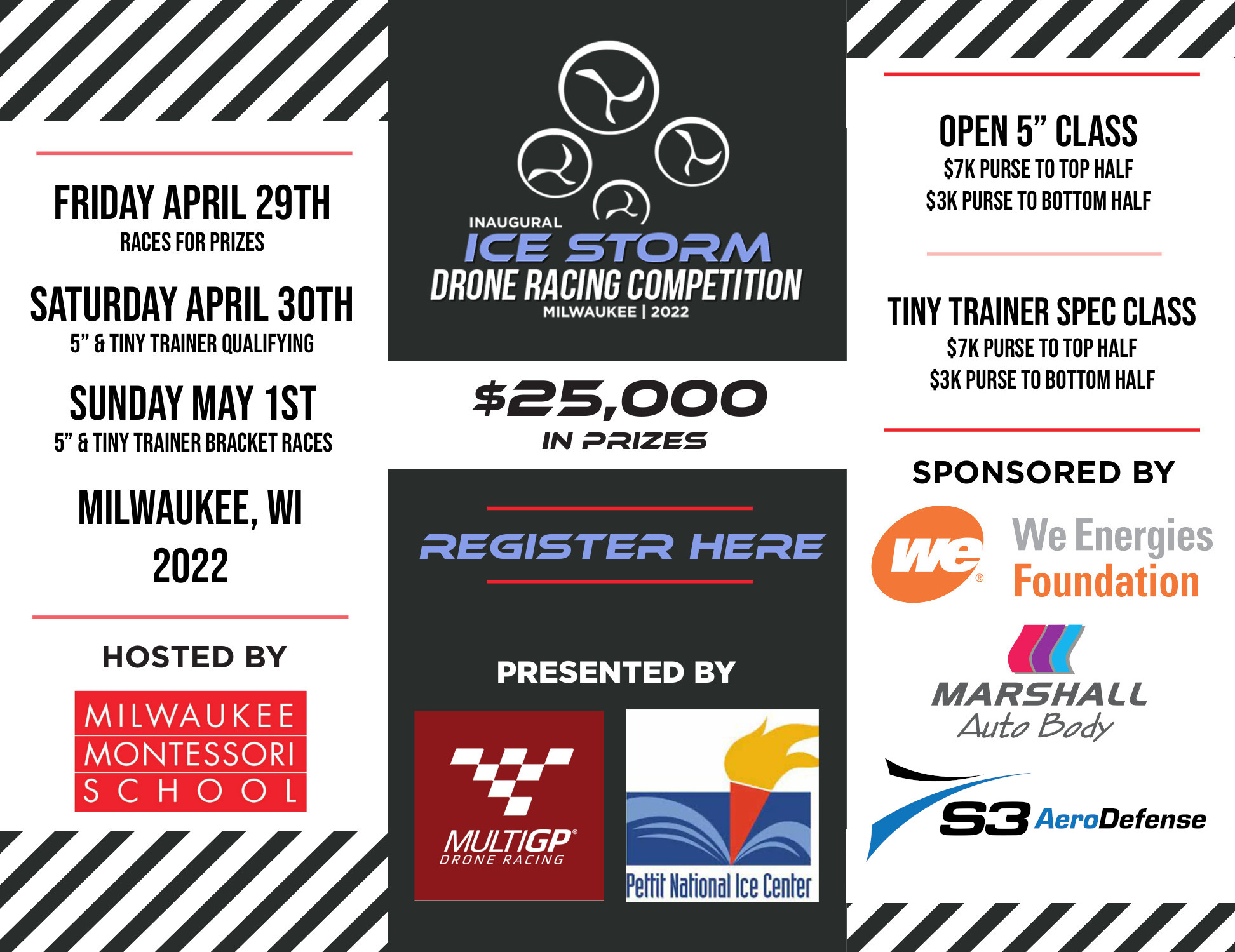 2022 Ice Storm
April 29, 2022 @ 4:00 pm

-

May 1, 2022 @ 6:00 pm

EDT
Pilots,
Get ready for an exciting weekend of indoor racing at Pettit National Ice Center.
Pick your class:
OR
Friday 4/29 evening racing: Heads up style racing for fun and prizes.
Saturday 4/30:  Qualifying for both Open Class and Tiny Trainer Spec class
Qualifying results will split the pilots in each class to the top half, and bottom half pilots.
Sunday 5/1:  Double Elimination Brackets
Bottom Half Tiny Trainer Spec
Bottom Half Open Class
Top Half Tiny Trainer Spec
Top Half Open Class
Sign up and hotel information here: https://wisconsindrone.wpengine.com