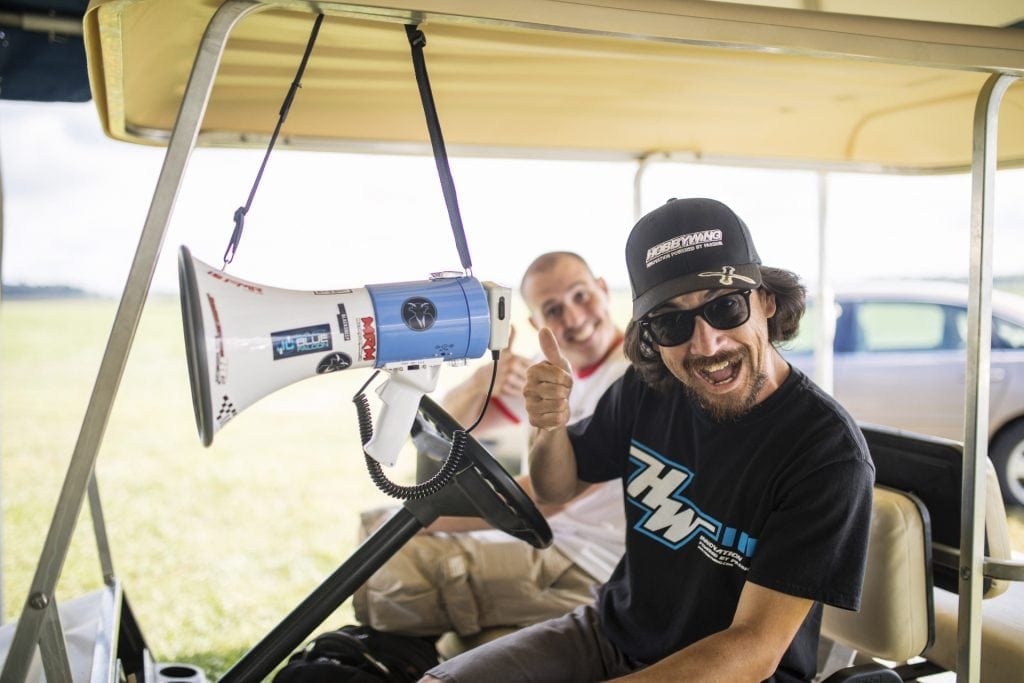 Have you made plans to visit us at the largest FPV event on the planet? 
The 2018 MultiGP International Open is shaping up to be the best ever. Everything is coming into place for 8 big tracks, two of them world cup with big races planned.  The I.O. will have a central stage at the vendor village and food court, we will party at the Tiny Whoop and LED night tracks, everyone will love the Micro track and the X-class action! The TBS Lounge is coming to the International Open with Trappy and his pals, Da Lunch Box is serving lunch to a lucky 100 per day, we will have FPV Wing racing, plus a huge SPEC race with a great purse and prizes.
8 Tracks Run Simultaneously
That means up to 64 pilots in the air at one time. Fly as much as you want!

$5000 Spec Racing Prize
Race with your spec racer and you could win cash and a ticket to the 2018 Championship.

Dedicated Freestyle Area
Don't feel like racing? Come hang out at the Freestyle area for a relaxed session with friends.

Beginner Friendly Rookie Track
Enjoy some no-pressure racing at the Rookie Track. Feel free to ask questions and get help from experienced pilots.

Team Racing
One of the most popular formats of drone racing returns this year.

Wing Racing
FPVWRA is hosting the wing racing. Bring your wings and planes and get ready to hit some gates on your favorite airfoil.

X Class Racing
Drone racing on a larger scale. Come out and watch these giant drones race it out. Trust us, you haven't seen drone racing of this size.

World Cup Track Now Doubled
Now with 2 identical World Cup Tracks for twice the amount of flying!

Buy Tickets to International Open
---
The 2018 MultiGP international open kicks off Aug. 8 and runs through august 12th at the AMA headquarters in Muncie, Indiana. Book your tickets, go to MultiGP dot com to purchase your ticket to the most epic event in 2018 the MultiGP International Open!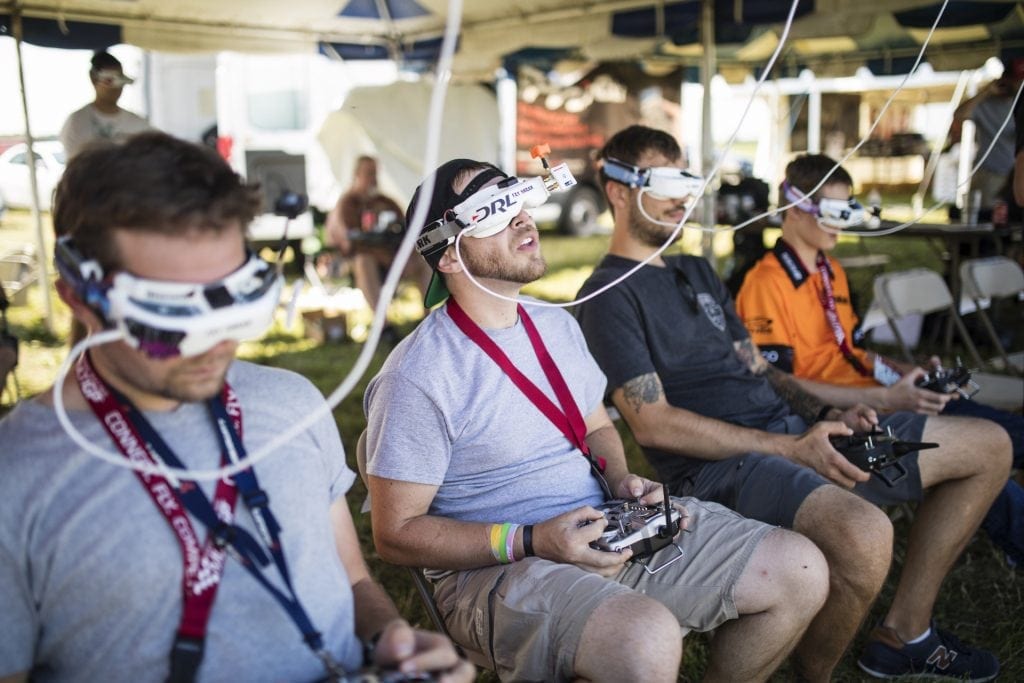 Awarding $5,000 to the Top-8 Spec racers
The 2018 International Open Spec Race is an additional $50 fee, if you place in the top-8, you can double your money! Plus… if you submit a time on UTT-6 to the Spec Racing Leaderboard you will receive your spec racing entry for free! But that's not all! In addition to winning a gorgeous Trophy, over $1,100 in cash, the winner of the 2018 International Open receives a WILDCARD INVITE to the 2018 MultiGP Championship.
8 places
1st

$1,150

2nd

$1,000

3rd

$850

4th

$700

5th

$550

6th

$400

7th

$250

8th

$100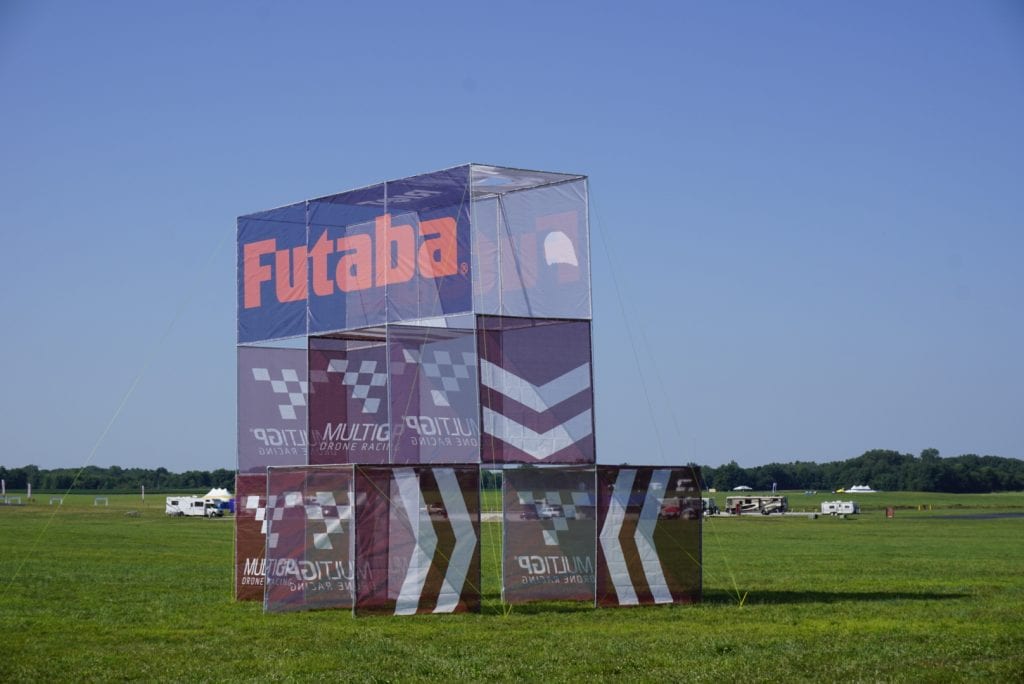 The 2018 International Open truly is the world's largest drone race and is as world-encompassing as it gets.
So far, pilots have registered from as far away as Australia and Norway; Mexico to our south and three provinces from Canada to the north. And, representing USA in the World Cup, we currently have a large roster of pilots from TWENTY-FOUR different states!!!
Buy Tickets to International Open
Pilots attending from U.S.
Alaska, California, Connecticut, Colorado, Idaho, Illinois, Indiana, Iowa, Maine, Massachusetts, Michigan, Minnesota, Mississippi, Missouri, New jersey, North Carolina, Ohio, Oklahoma, Pennsylvania, Tennessee, Texas, Utah, Washington, Wisconsin
International Pilots attending from:
BC, Quebec, Ontario, Mexico, Australia, Norway
MultiGP invites you to Muncie Indiana, the headquarters of the academy of model aeronautics, for the 2018 MultiGP international open. Visit MultiGP.com to purchase your ticket
Tier 1 chapter organizers, your ticket to the epic 2018 MultiGP International Open is free!
Tier 2 Chapter organizers you could get $55 off your ticket!
Take advantage of this amazing opportunity to attend the 2018 MultiGP International Open and take part in a monumental event in history. Volunteers your admission is free. Media Ambassadors hanging with us full time also get in free of charge and part time Ambassadors get discounted tickets.