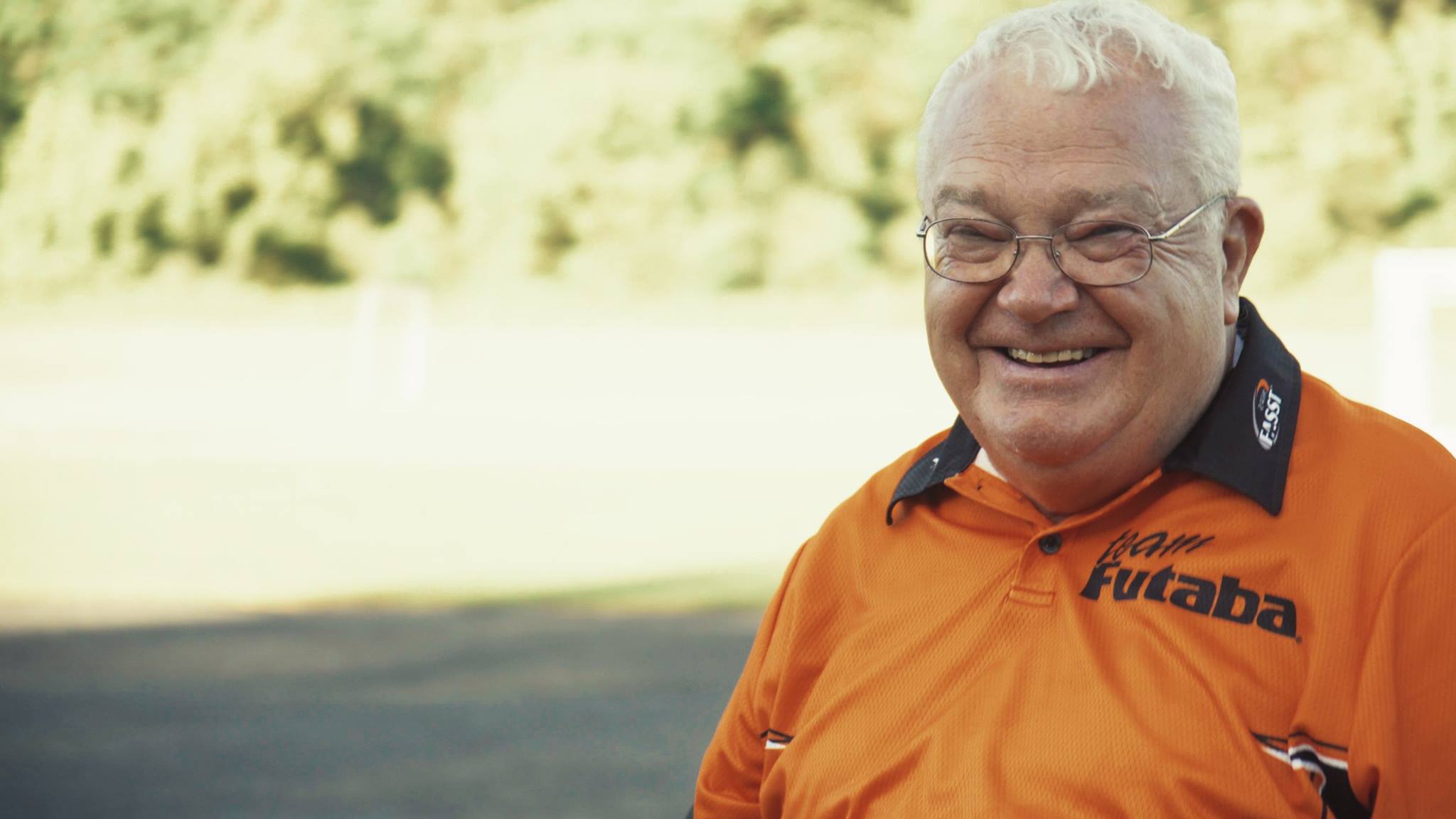 On May 14th we lost Bob Brown.
Bob was a great man and I hope when I pass there are as many people affected as I have been by Bob's passing. He was instrumental in the formation and development of MultiGP.
He was also to many of us a dear friend. Rest easy, friend.
-Chris Thomas
---
The Bob Brown Award: Great Men Live Forever
Bob Brown was an individual who exemplified character traits like volunteerism, stewardship, leadership and most importantly – having fun. His efforts impacted many lives and made the world a better place for drone racing, pylon racing and other RC aviation disciplines. We all need more exemplary characters like Bob in our lives who serve others and make our world a little bit better.
In Memorial, and to honor these traits Bob personified, we will present the Bob Brown Award to a Chapter Organizer or member of the community who demonstrates these fine qualities. It shall be awarded annually at the MultiGP International Open, an event he would never miss.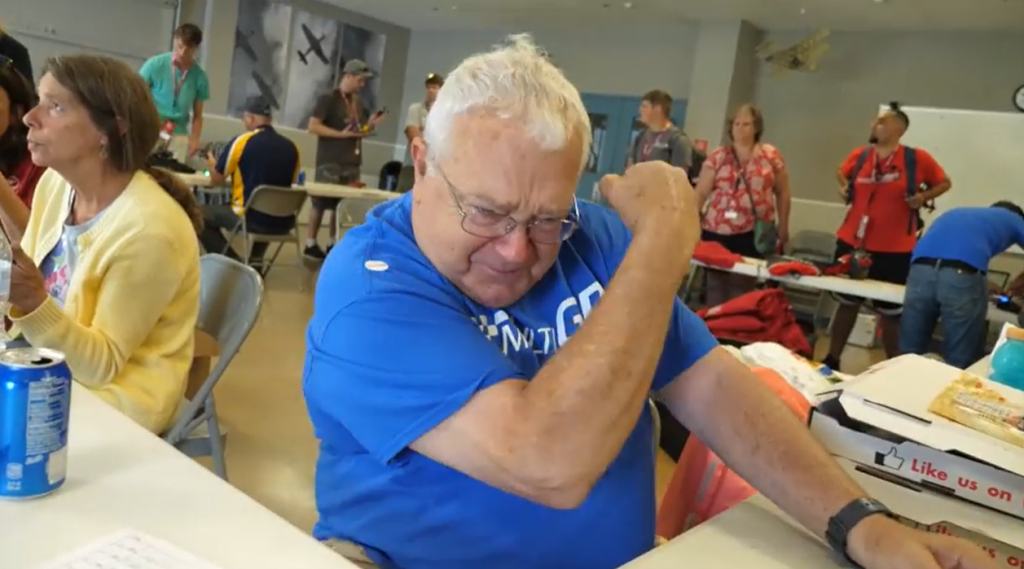 ---
Please enjoy these photos and stories from the community. Bob's contributions to RC aviation are so vast it is impossible to mention them all. One thing is certain, Bob Brown touched many lives and cared immensely about all facets of remote control flight.
That Indelible Smile and Tireless Spirit
A Bob Brown Photo Gallery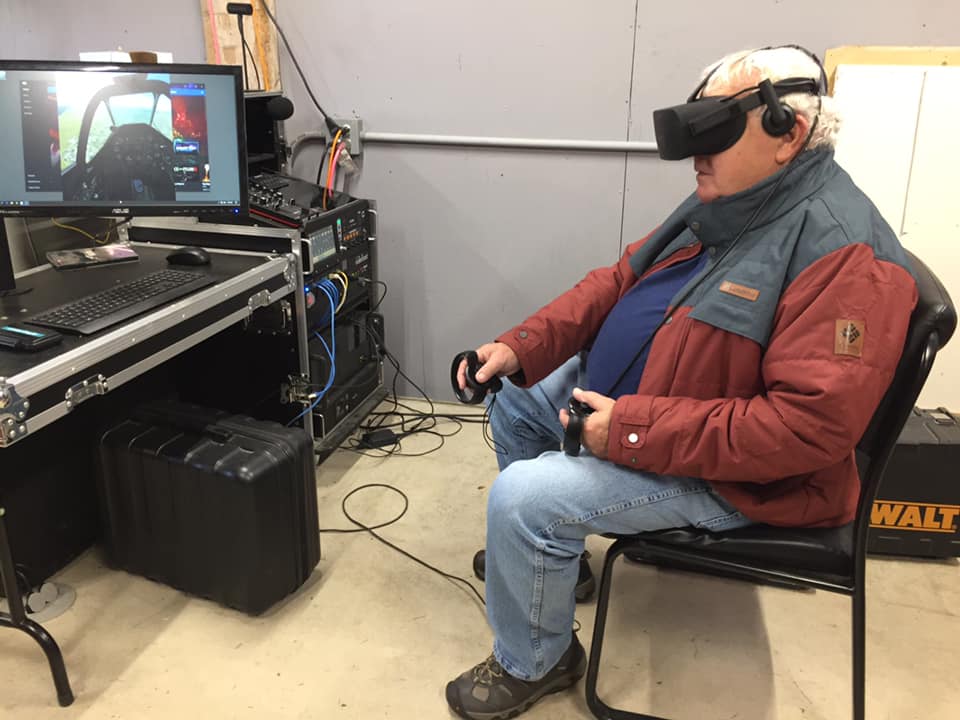 "You can't live in the past. So where are we headed and how do we get there?" – Bob Brown
Photo by Bill Aumer
---
Bob Brown, "I want to see people having fun.
It was with complete sadness that I heard that my great friend, Bob Brown had passed yesterday.  Though our paths crossed just 5 years ago, we were blessed to have him within our circle as a friend, member of our team and mentor.
Our common interest was model aviation, and Bob's passion for the industry was second-to-none; I often made comparisons of the Wright Brothers' first unmanned flights, and that Bob Brown was there (in spirit, of course) and carried the torch in bringing it to the masses.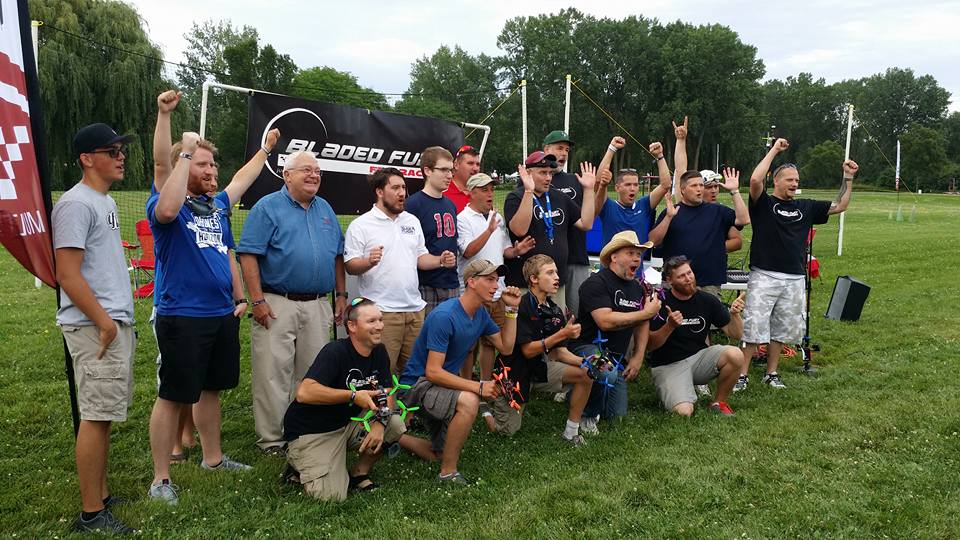 He dedicated so much to the development of model aviation, before, during and after his 40+ years at the Academy of Model Aeronautics, with several of those years in the role of President of the 195,000+ membership organization.  He was also the lead on USA's team for Pylon Racing Internationally with the Federation Aeronautical Internationale (FAI), on top of his countless work at the local club level as well.
One of my favourite memories of all time was when we hosted the 2016 MultiGP Drone Racing Championship at the AMA Headquarters in Muncie, Indiana, and Bob wanted to provide me some content for the livestream broadcasts.  He took me on a 3-hour tour of the AMA HQ plus the National Model Aviation Museum, on the property that he helped the organization acquire and develop in the 90's. During every stop of the tour he beemed with pride as he introduced me to each of the 30 of 80 full-time employees onsite that day, and explained in detail the many programs like AMA Foundations, scholarships, camps and more.  I acquired more knowledge than I'd ever need, but it was an honour to have a tour behind the scenes and such an in-depth history account from the President of the Organization.
Bob was always accessible to so many of us.  He'd almost always be available for a call to discuss any topic, and he'd do a great job of listening and giving three opinions: the pro, the con and Bob's.  There were many drives to drone races or rodeos where I would call him up with an excuse to discuss model aviation, just to carry the call across a few state lines and share some laughs.
The introduction of Facebook was probably one of Bob's favourite innovations aside from remote control; he excelled at using the platform to stay connected, and spent a lot of time promoting other's events.  If an up-coming event was something he thought you'd be interested in, he'd send it to you personally, and share events he saw value in within many circles.  He did an outstanding job of connecting people of common interests for the growth of the sport; while over his tenure at the AMA he would do this for pylon racing, control line and all; he was integral in the eventual collaboration of the newly developing Drone Racing, especially in the North-East. I have a good number of friends, acquaintances and colleagues in my network thanks to an introduction from Bob Brown.
Though he retired a few years ago from the AMA to enjoy retirement and spend more time with family, Bob didn't slow down.  In his last year's of President, he would make the trip from Pennsylvania into Canada to attend a number of our drone racing events in Niagara, Paris, Collingwood and Toronto.  In our early infancy, it was quite an honour to have the President of the US-Based AMA appear at our grassroots events north of the Border.
In addition, we would often see Bob and his wife Joanne at a number of our major events across the USA. From the Sebring Drone Race in Florida to our Championships in Nevada and beyond, before and after retirement, Bob would try his best to be there.  He eventually joined our MultiGP Team in an advisory fashion, attending our weekly teleconferences and contributing to the continual growth of drone racing on a chapter and event level as a mentor and guide. His abundance of experience was a welcome asset for our expanding organization.
For our marquee annual event, the MultiGP International Open, the world's largest drone race since 2017, Bob and Joanne were there, days prior to the start of the event, and every day from sun-up to sundown managing the extensive registration process of 100's of drone racing pilots and 1,000+ airframes.  Managing that event is a challenge, and I always welcomed sliding into the slightly air conditioned registration area and sitting beside Bob for a half-hour or so just to pass the time.  And of course, he was always inquisitive of how the event was running and offering alternative solutions for any issues we may be experiencing.
Again, while our time together has been rather short, we were blessed that he and Joanne shared their time, knowledge and experience with us. This is how Bob was with many within the model aviation community.  In recent years, the AMA recognized Bob and Joanne with the AMA Outstanding Service Award for Couples, plus he earned many lifetime achievement awards within the pylon racing community and the FAI for those that have served the cause of sporting aviation, through their work, initiative and devotion.
In an article published by the AMA eight years ago, he was asked, "What are you most looking forward to? (As President)". His answer was simply, "I want to see people having fun."  When you dedicate your life to the development of model aviation, that is a great goal: share the joy of flight with the world. And thanks to his efforts, model aviation will continue to deliver the smiles, commaraderie and experiences… the fun will live on, as part of Bob Brown's legacy.
Our deepest sorrows and condolences are extended to Joanne, his two daughters and his grandchildren. Thank you for sharing Bob with us; he will always be in our hearts. An inspiring mentor. An outstanding part of our community.  A great friend.
Often times we look to the skies when flying remote aircraft; and it now brings added comfort that Bob is soaring with those aircraft above that he so loved.  Rest easy, my friend.
– Joe Scully
---
Celebrating Hard Work
Bob always helped us with our events, often for hours at a time. But he always made it clear when he was off duty in a special way. I remember him driving up on a golf cart, with the bill of his hat cocked sideways on his head and a Yingling within arms reach. This was not the working Bob I recognized hours earlier, this was after-hours Bob!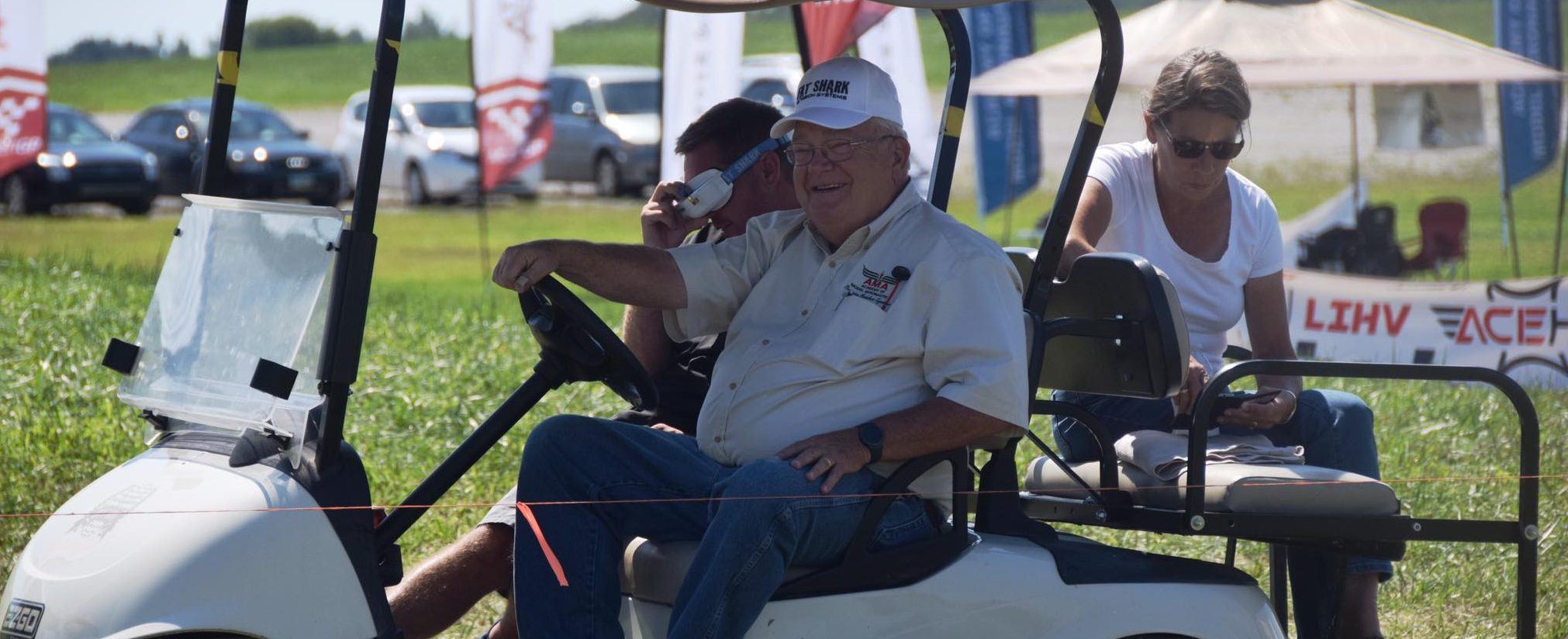 Since then, after every successful event where Bob was not present the team and I would celebrate with a Yingling and, "do the Bob Brown". I would message him the photos to let him know we were thinking of him and honoring his tradition of celebrating hard day's work.
I am heartbroken at the loss of this great man and friend.
Blue Skies, Bob.
– Jefte Puente
---
Freezing Time
by Reese d'Aquin
Words and memories can only go so far… I got into film making because I was naive enough to think that I could freeze time. My grand father was the one who got me into Radio Control hobbies, and I saw many of the same qualities in Bob Brown as I had known in my grandfather. He was always happy to great me with a smile, and as I tear up in writing this post, I don't know how the next RC event will be with out him. It is with a heavy heart that I post this. MultiGP will remember you forever.

Thank you to KillaVolt, Joe Herbert, Academy of Model Aeronautics, Matt Ruddick, Dillon James, Shaun Taylor, and the AMAZING group of people in the MultiGP Drone Racing Community who all had a huge part in making this video possible.

Posted by Reese d'Aquin on Friday, May 15, 2020
---
The Smile That Lives On
Bob will forever live in the smiles of people having fun with model aviation. He helped because he believed in what we were doing for people.
-Michael Gianoutsos