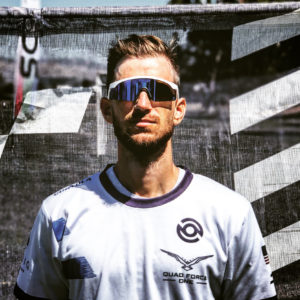 Thank you to everyone who has submitted Global Qualifier tracks for the 2022 race season.  Colby "SFPV" Cortola has painstakingly reviewed all the submissions and below you will find the top 9.  Click each pilot  tab to view an overhead view and flight of each track.  You can also click the image to get a larger view of the track.
To fly each track start in Velocidrone, then Track editor> Download Track> Type in the pilot name on the left "Player Name …."> Click Search> Find the track name, then Download.  Now go to Nemesis Mode> select your quad> select the track you just downloaded and play!
If you want to see a fly through click the  "123" Icon on the bottom right, then "View" next to any pilot, then "View Nemesis Flight".  When you are ready to race pilots at your skill, click the 2 arrows next to your name on the left to reset the racers.
Time to Vote
Click each tab to see the pilots submissions.  When you have found your favorite track, come to this page and log in.  You can only vote once and you MUST be logged in!