Welcome to the third installment of MultiGP Mega News.
We have had some great Mega races since the last edition, including the Mega Class Finals at IO, the Antioch Speedway Invitational, and the DSI Super Race in South Korea. While 2019 is starting to wind down, 2020 is shaping up to be a giant year for Mega at MultiGP, and we've got some exciting news to share with you very soon.
Because Mega Class and giant drone racing are  still so new, there are lots of Mega pilots now diving in as the first or one of only a handful of giant drone racing pilots in their local area. That makes it tough for them to get a real idea of how they and their rig stack up against Mega pilots at other chapters across the country and around the world.
Fortunately though, MultiGP has UTTs, and thanks to the help of Dallas Drone Racing Chapter head and giant drone racing fanatic David Mills, we now have our first official universal time trial for mega-sized drones, Mega UTT!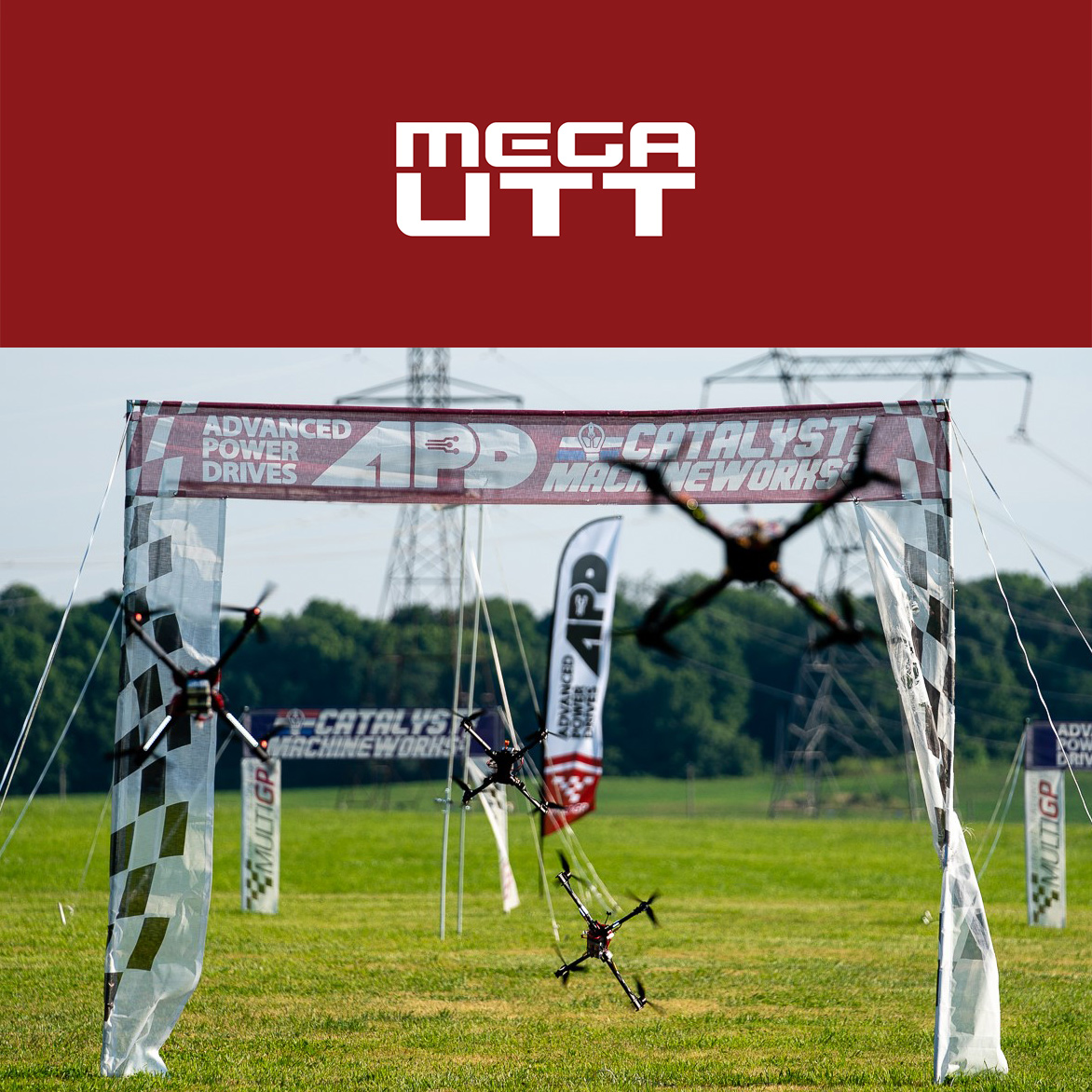 The Mega Class standard for gates is a 12' x 12' opening as listed in the MultiGP 2019 rules, and official Mega Class gates are now available on the MultiGP store at https://www.multigp.com/shop/drone-racing-gates/. Given that not many chapters are going to have the Mega standard 12'x12' gates quite yet, the gates on UTT9 can also be replaced with two flags and caution tape used to form a 12' x 12' opening, with the whole course requiring a total of just four flags and two gates.
For more info on MultiGP UTT's, check out the MultiGP UTT page on our website at https://www.multigp.com/universal-time-trial-utt/, and talk to your local chapter about running UTT9.
In the meantime, keep an eye out for the next installment of MultiGP Mega News!