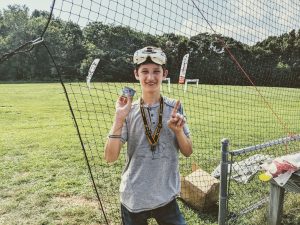 The biggest week yet for the 2019 MultiGP Series transpired on Week #18, as over 130 Pilots participated in one of the 13 Global Qualifiers across the USA and Mexico during week #18. Over half of the participating pilots were competing in their first GQ of 2019, while we saw 122 pilots in total either shuffling up or jumping into the List. It was was a busy weekend for all of our pilots thanks to the efforts of the hosting chapters, just over half of all pilots were able to compete in multiple GQ's this past weekend for 10 or more official rounds on the Global Qualifier Track.
The first-ever Quadruple Header or "Quad-Header" was hosted by Htown FPV and H sQUADron in Texas; Wingbusters Rotor Racers, NERD and MA Drone Racing teamed up for a triple-header in New Hampshire; Cincinnati Quad Racers and HawksRC teamed up on a double-header in Ohio; while House of Kwad hosted a GQ in Maryland; Mighty Drones hosted theirs in Minnesota; Northwest FPV hosted theirs in Oregon and MFDR Mexican Freestyle Drone Racing hosted their first GQ in Mexico City!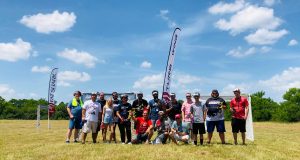 Starting in Texas, Ivan "limon" Efimov was the highest rank qualifier in all 4 GQ's, with the 4th being his best; in Round #2, he posted a 42.0 fastest-3 consecutive laps score (14.6, 14.0, 13.3 on laps 2-4) on a 4 lap, 58-second run. It was his first weekend officially on the GQ Course and starts his season off ranked 12th Globally. Also joining the Pro Class field so far in Texas: Neil "NM_Grower" Marek (49.3 – 86th), DON "Don_P" POLK (50.1 – 96th), Wesley "Joecool" Smithers, Quan 'WoLf' HUYNH, Matthijs "MattMaxx" Boerlage, sam "Only-god-can-judge-fpv" guidry jr, Jon "jonE5" Esca and Alan "Mad-Props" Woltemath. All 10 of these pilots were competing in their first GQ. Meanwhile, Miguel "El_Profe" Arredondo, Quy "Tee-REX" Tran, Mateo "ElektrykFPV" McDaniels, Brent "RektFPV" Weisinger, Jason "ImaginaryAce" Knighton and Jesus "ZeusFPV" Martinez all took hold of a position in the Sport Class at the current point. ElektryFPV was the only contender competing for a second weekend on the GQ Track, though climbed 30 positions to be ranked 14th in Sport Class after the 18th week.
Over the New Hampshire, the top-30 of Pro Class was shattered by pilots on their first outing: Liam "WaFL" Flanagan posted a 42.3 for 14th, Beckett "Noical" Verrilli was 43.5 for 24th, and Pedro "Pino151" Caceres was a 43.8 for 27th. TIM "timbo_fpv" AMERO and Christopher "OTTER" Moore both climbed higher in the top-100, with Otter climbing 27 spots to 68th and Timbo_FPV climbing 15 spots to 41st on "the List". Noah "NOSSFPV" Ossanna climbed 9 spots to 75th overall. Charles "brucesdad13" Stevenson, Tony "Uptown" Upton, Michael "The_Wizard_of_Gozz" Gosselin and Jordan "Propsupfpv" Potvin also climbed the ranks into Pro Class on their first outing, Michael "Taael" Tang defended his top-150 spot against the field of pilots worldwide, ending the weekend 149th Globally. Sport Class saw 4 North-East pilots climbing positions, with Doug "NashtyFPV" Nash ranked 3rd in Sport Class with a 59.3, Christopher "SlowPoke" Perry in 7th with a 59.6, Justin "LaLa" LaLiberte in 48th with a 63.3 and Jaden "JJB_FPV" Bayrooti in 72nd with a 65.0.
In Ohio, Don "T3hDon" Honaker was the highest-ranked of the two GQ's at the double-header. His 42.8 score, moved him up 23 spots to the #19 spot on "the List". Mark "BoomerangFPV" Bryan competed in his first GQ of 2019 and starts off 53rd Globally with a 46.8 fastest-3 consecutive laps, while Bob "Blob" Sindorf climbed 22 spots to 124; and Ruben "AgentOrange" John along with Marcus "SYKsky" Coyle improved upon their times to remain in the top-200 for Pro. There were four additions to the Sport Class: Jacob "JakeHammer" Capobres starts in 47th, Jeeyoon "Gyune" Hyun starts in 58th, Winston Francis "flyingfrancis" G starts om 93rd. Zachary "LegoFpv" Bates and Jeremy "cory151" Lebeau both improved upon their times to remain 60th and 49th respectively in Sport Class.
Oregon's GQ saw some shuffling into Pro Class. Gordon "2Bad" Shaughnessy starts the season in 97th with a 50.3 and Zachary "Lich" Noble starts in 165th. Brian "JustBrian" Bailey climbed up 27 spots to #152 with his 54.7-second Fastest-3 Consecutive. Two pilots flying for the first-time in 2019 on the GQ track break ground in the Sport Class ranks. Ty "stikshiftfpv" Young starts in 74th with a 65.2 and William "Swish" Shaughnesssy joins "the list" in the #51 spot for Sport Class with a 63.6.
Newly acquired DRL Drone Racing League Pilot, Chris "PhluxyFPV" Spangler attended his first Global Qualifier during week #18 in Minnesota. The 2019 Swatch DRL Tryouts Champion starts off his season in the #29 spot after posting a 43.9 fastest-3 consecutive laps score. Mitchell "FireSerpent" Biehl climbed 81 spots to break the top-100 in 89th with a 49.7 score. Justin "JB_FPV" Buchanan improved his time to a 56.5 to climb 12 spots to 171st Globally. Chris "RedNeonRT" Reed was the biggest mover for Sport Class, climbing over 100 spots to finish the week in the #82 spot in the Sport Class division.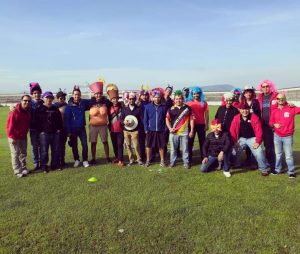 In Mexico City, MFDR Mexican Freestyle Drone Racing hosted the first GQ of 2019 in the Country of Mexico. 15 pilots did a lap or more, with Rafael "RBFPV" Balderas being the fastest, though his previous run in North Carolina was faster at 48.7 over his 49.0 in Mexico (1/10 of a second per lap). Rafael "Fallo" Cabanas, a 4-time MGP Championship Qualifier posted a 51.6 to be seeded 114th, and Victor "Warp" Radilla along with Daniel "danydrone" Villagomez finished the weekend 183rd and 194th respectively on "the List" in Pro Class. Julio "BoRRiKoStiG" Luna was the sole candidate to break into Sport Class, finishing 88th in the Sport Class Division with a 66.2.
William "Billster" Schuette was the fastest pilot on the GQ during week #18 with a 41.3 Fastest-3 Consecutive lap score after posting a 13.5, 13.9 and 13.8 on a 5-lap, 74-second run in the first qualifying round of his first GQ of 2019. His time was strong enough to break the top-10 of the Pro Class, currently seeded 9th Globally on "the List". Also competing at his first GQ at the event in Maryland, Lehan "LehanMTC" Vander posted a 49.7 to start in 88th in the Pro Class. James "RushFPV" Rush climed 81 spots to be seated 93rd in Sport Class, while Brent "Brent" Khelawan starts his season 32nd in Sport Class and Dan "BRRRT" Latu starts in 11th for Sport Class with a 60.0.
With 89 pilots added to "the List" that now takes the Global Leaderboard to a total of 615 Pilots Ranked. The Pro Class Cut-off moves up just over a second / lap to 59.1 Fastest-3 Consecutive Laps in 200th, or 19.7-seconds a lap, up from 63.3 seconds fastest-3 or 20.8-seconds/lap. The Sport Class Cut-off jumps even more: 67.1 is the cut-off up from 73.2, correlating into 22.4 seconds a lap up from 24.4 seconds a lap, a gain of 2 seconds each lap.
Most interesting is the grouping after 615 pilots over 18 weeks being ranked in the top of the Pro and Sport Class divisions.
Top 1-25 in Pro – separated by: 2.6 seconds / lap
Top 1-25 in Sport – separated by: 0.7 seconds / lap!!!!
Top 1-50 in Pro – separated by: 3.5 seconds / lap
Top 1-50 in Sport – separated by: 1.4 seconds / lap
Top 1-100 in Pro – separated by: 4.9 seconds / lap
Top 1-100 in Sport – separated by: 2.6 seconds / lap
The Top-Qualifier still remains as Evan "headsupfpv" Turner, the reigning MultiGP Champion. His 35.7 (or 11.9-seconds a lap) remains untouched for 9-weeks!
Coming up this weekend there are seven global qualifiers being hosted. Pilots are set to race at one of two double headers (Oregon & Missouri), or in Alaska, or Canada (New Brunswick or Manitoba).
See the entire schedule of Global Qualifiers Here – https://www.multigp.com/championships/2019-multigp-series-qualifier-schedule/
And The Global Qualifying Rankings or "The List" here – https://www.multigp.com/championships/2019-multigp-series-global-qualifier-results/